Last week, U.S. Commerce Sec. Wilbur Ross announced $23.6 million will be headed to fisheries across Florida.
As part of the "Coronavirus Aid, Relief, and Economic Security (CARES) Act," the $2.2 trillion stimulus deal approved by Congress and the White House at the end of March, $300 million is going to fisheries and the seafood industries.
"Commercial fishing, charter/for-hire businesses, qualified aquaculture operations, processors, and parts of the seafood sector in coastal states and territories are among those eligible to apply for funds. Tribes are also eligible for funding including for any negative impacts to subsistence, cultural, or ceremonial fisheries. The Department of Commerce's National Oceanic and Atmospheric Administration (NOAA) will work with the three Interstate Marine Fishery Commissions, organizations with a demonstrated track record of success in disbursing funds, to quickly deliver financial assistance into the hands of those who need it," the Commerce Department noted.
"This relief package will support America's fishermen and our seafood sector's recovery," said  Ross. "Thank you President Trump, Secretary Mnuchin, and our congressional leaders of both parties for your work to pass the historic legislation that is bringing much-needed relief to America's fishermen. This administration stands with the men and women working to provide healthy and safe seafood during this uniquely challenging time, while our U.S. fisheries work to continue to support 1.7 million jobs and to generate $200 billion in annual sales. The nation is grateful to our fishermen for their commitment."
Acting NOAA Administrator Neil Jacobs also weighed in on the news.
"For generations, our coastal communities have taken great pride in delivering protein-rich seafood to dinner tables across the country and enabling access to our world-class recreational fisheries," said Jacobs. "NOAA thanks our partners in the interstate marine fisheries commissions, states, territories, and tribes for their assistance. Together, we will work to distribute these funds as quickly as possible."
Last month, Republican U.S. Sens. Marco Rubio and Rick Scott–and 25 of the state's 27 members of the U.S. House sent a letter to Ross, calling on him quickly move to distribute funds to help the fishing business.
"Florida's recreational and commercial fishing industries are critically important to Florida's tourism-based economy, as well as for the state and nation's food security and have been hit especially hard during the COVID-19 pandemic," Rubio's office noted.
The Florida delegation also called on Ross to work U.S. Agriculture Sec. Sonny Perdue "to expand seafood commodity purchases for nutrition programs, take further action to guide Florida's fishing communities to new resources such as the Paycheck Protection Program (PPP), and expedite consideration of the State of Florida's pending Fisheries Disaster Declaration request related to severe red tide events which occurred between 2015 and 2019."
Besides the two senators, other members of the delegation who wrote Ross on the matter include U.S. Reps. Vern Buchanan, R-Fla., Gus Bilirakis, R-Fla., Kathy Castor, D-Fla., Charlie Crist, D-Fla., Val Demings, D-Fla., Mario Diaz-Balart, R-Fla., Ted Deutch, D-Fla., Neal Dunn, R-Fla., Lois Frankel, D-Fla., Matt Gaetz, R-Fla., Alcee Hastings, D-Fla., Debbie Mucarsel-Powell, D-Fla., Stephanie Murphy, D-Fla., Bill Posey, R-Fla., Francis Rooney, R-Fla., John Rutherford, R-Fla., Greg Steube, R-Fla., Debbie Wasserman Schultz, D-Fla., Dan Webster, R-Fla., Frederica Wilson, D-Fla., and Ted Yoho, R-Fla.
Rubio weighed in on Ross' announcement last week.
"Florida's fishing and seafood industries are critically important to our economy, and they have been hit especially hard during the coronavirus pandemic," Rubio said. "I am pleased these funds will be available to a wide variety of stakeholders, including commercial fishing, charter fishing, aquaculture, and seafood processors. I understand that Floridians in these sectors continue to feel the economic brunt of the pandemic, and I will continue to work with my colleagues in the Senate and in the administration to advocate for Florida's fishing industry."
"As Florida's fishermen navigate uncertain markets, ensuring the recovery of our seafood industry is paramount to securing the nation's food supply," said state Agriculture Commissioner Nikki Fried. "Thank you to Secretary Ross and the Congressional leaders who have provided Florida fisheries with this essential relief. We must continue to support our critical aquaculture, fishing industry, and our dedicated seafood professionals during these difficult times."
Reach Kevin Derby at kevin.derby@floridadaily.com.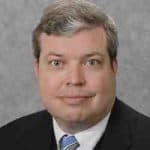 Latest posts by KEVIN DERBY
(see all)