More than two years after Hurricane Irma hit the Sunshine State, Florida continues to get help from the federal government to deal with its aftermath.
Last week, U.S. Rep. Darren Soto, D-Fla., announced that the Federal Emergency Management Agency's (FEMA) Public Assistance Program is sending more than $1.5 million to Osceola County to reimburse the county for expenses resulting from the hurricane which hit the area back in September 2018.
"Two years after Hurricane Irma made landfall, Central Florida is still recovering from long-term damages," said Soto. "With this funding, official sites will be able to function at their best capacity by first and foremost ensuring safety for its visitors and residents. This is a major step forward in our effort to restore our community!"
Soto has been one of the main political beneficiaries of Central Florida's growing Puerto Rican population. Soto made his political debut in 2006, running for a Florida House seat held by Republican Andy Gardiner who went on to lead the state Senate. While he came up short, Soto impressed and bounced back to win an open Florida House seat in a special election held in early 2007.
Since then, Soto has moved up the political ladder, claiming a state Senate in 2012 when he beat Republican Will McBride. When then U.S. Rep. Alan Grayson, D-Fla., ran for the U.S. Senate in 2016, Soto beat two liberal Democrats in the primary–Grayson's wife Dena and activist Susannah Randolph–and beat the Republican candidate in what is a solidly blue district.
Soto was one of the big winners in last year's election cycle when he crushed Alan Grayson in the primary back in August and carried the district over the Republican candidate easily in the general election. With the 2020 election cycle coming up, three Republicans are battling it out for their party's nomination to challenge Soto. Another three candidates are running against Soto with no party affiliation.
Kevin Derby can be reached at Kevin.Derby@floridadaily.com.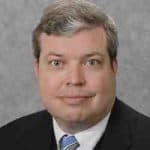 Latest posts by Kevin Derby
(see all)