 A sweeping campaign finance and voting rights act passed by Democrats in the U.S. House is becoming an issue in what is expected to be one of the most competitive congressional races in South Florida.
The Democratic Congressional Campaign Committee (DCCC) is running a new digital ad to help support vulnerable House Democrats including U.S. Rep. Debbie Mucarsel-Powell (pictured above), D-Fla., in South Florida. Mucarsel-Powell edged U.S. Rep. Carlos Curbelo, R-Fla., in November and is expected to be a top target for the GOP in 2020.
"Today, Democrats from across the country followed through on one of Americans' top priorities and voted to crack down on big money in politics, rein in Washington's corrupt political system, and make our government more accountable to the American people. With this vote, Democratic Representatives passed essential reforms to address dark money in politics, make voting more accessible, and increase government transparency," the DCCC noted on Friday. "To recognize these Democratic Representatives for delivering on their campaign promise to crack down on corruption, the Democratic Congressional Campaign Committee is launching a targeted ad campaign on Facebook and Instagram highlighting the work of the representatives."
U.S. Rep. Cheri Bustos, D-Ill., the chairwoman of the DCCC, praised her caucus and vowed to fight for Democrats in 2020.
"Last November, Americans said loud and clear that they want a government that serves hardworking families, not the special interests who for too long have bought influence at the expense of the rest of us. With today's vote to restore ethics and integrity to our democracy, Democrats came through on our promise to make government work for the people again," said Bustos.
But the GOP wasn't buying it and the National Republican Congressional Committee (NRCC) went on the attack against Mucarsel-Powell.
"Today, Debbie Mucarsel-Powell and her fellow Democrats passed H.R. 1, their first major legislation of the new Congress. So, what was their top priority? Job creation? Veterans? The economy? No! The first major program passed by House Democrats primarily benefits…House Democrats," the NRCC noted. "H.R. 1 would funnel up to $5 million to Debbie Mucarsel-Powell and other socialist Democrats' campaign accounts, forcing the American public to foot the bill for Mucarsel-Powell's TV ads, fundraisers, mail to voters and even her personal expenses. The bill is so extreme that it was even opposed by the liberal ACLU which warned it would "unconstitutionally infringe the freedoms of speech and association."
"Debbie Mucarsel-Powell promised to work for Floridians, but today's vote shows she's only working for herself. By voting to funnel public funds to her campaign, Mucarsel-Powell's proven she's right at home in the swamp," said Camille Gallo, a spokeswoman for the NRCC.
Kevin Derby can be reached at Kevin.Derby@floridadaily.com.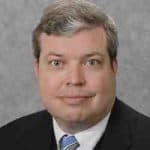 Latest posts by Kevin Derby
(see all)