State Sen. Debbie Mayfield, R-Melbourne, wants Florida to treat e-cigarettes and liquid nicotine like other tobacco products.
Mayfield has filed a bill "to amend the definition of Tobacco Products in Florida Statute to include all recreational nicotine products, including electronic cigarettes and liquid nicotine" which "will align the definition of these products with Federal law as outlined by The Family Smoking Prevention and Tobacco Control Act."
The Senate Republican's office offered some of the rationale behind her proposal.
"Currently, retailers that sell electronic cigarettes and liquid nicotine products do not have to comply with the same restrictions and requirements that tobacco retailers do. This bill will require the same accountability, allowing law enforcement to verify that the retail businesses are only selling tobacco products to patrons that are 18 years of age and older," Mayfield's office noted. "This bill will allow the Tobacco Free Florida Campaign to raise awareness about the health effects of an increasingly popular nicotine and electronic nicotine devices. At this time, Tobacco Free Florida is not allowed to spend any funding to campaign against the use of these nicotine products or their components since they are not defined as 'Tobacco' in Florida Statute."
Mayfield pointed to studies showing teens in Florida are increasingly using e-cigarettes.
"Vaping and e-cigarette use among our youth has reached epidemic levels. Now is the time to take action to protect our young people from all tobacco products," Mayfield said on Monday.
Dr. Barry Hummel, a pediatrician and the co-founder of the QuitDoc Foundation, is also backing the bill.
"The use of electronic cigarettes and vaping devices has exploded among Florida youth despite the current restrictions on sales to minors. This is because many vape shops are operating under the radar because of a loophole that does not require them to be licensed as tobacco retailers. This legislation will not only make the classification of these devices consistent with federal law, it will also help law enforcement agencies locate and identify Florida retailers who are illegally selling these products to children and teens," Hummel said.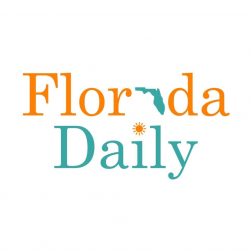 Latest posts by Florida Daily
(see all)