U.S. Rep. Debbie Mucarsel-Powell, D-Fla., announced on Thursday that she is going into self quarantine after a possible exposure to COVID-19.
The congresswoman's office offered details on why she had made that decision.
"On Tuesday, May 19, Mucarsel-Powell heard from family members of residents of a troubled long-term care facility in the Upper Keys, Crystal Health and Rehab Center. It was recently reported that 15 residents and six staff at the long-term care facility tested positive for COVID-19. Family members have been exasperated that the facility did not immediately notify them of the cases and waited so long to release testing results, and they still feel left in the dark about the situation," Mucarsel-Powell's office noted.
"Following this meeting with family members, Mucarsel-Powell called the facility to no avail, then immediately went to the Crystal Health and Rehab Center. There the congresswoman spoke to the facility director, who told her that certain areas of the facility were a 'safe zone' and invited her inside. The congresswoman was later notified that she should not have been invited inside, which went against the guidance for nursing homes with COVID-19 positive cases and validates the families' sincere concerns for the well-being of their relatives who live at this facility. During this brief meeting, the congresswoman was possibly exposed to COVID-19, despite wearing a mask," the congresswoman's office added.
"Out of an abundance of caution and following the advice of health care professionals, I will be getting tested for coronavirus, and will remain in self-quarantine until I have the test results back and my doctor says it is safe for me to leave my home," said Mucarsel-Powell on Thursday.
"Following a meeting with the concerned families of residents of a troubled nursing home in my district, I immediately drove to the facility to try to get answers for my constituents. When I reached the nursing home, the facility director invited me into the facility, assuring me that it was safe. After a brief meeting, the director made a commitment to me that families of residents would begin receiving more complete and more prompt information," she added.  "I was later notified that this area was unsafe and that I was possibly exposed to COVID-19, which validates my constituents' serious concerns with this facility. I will be working from home, and my family and I are not exhibiting symptoms."
Reach Kevin Derby at kevin.derby@floridadaily.com.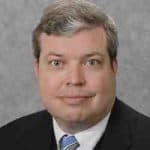 Latest posts by KEVIN DERBY
(see all)