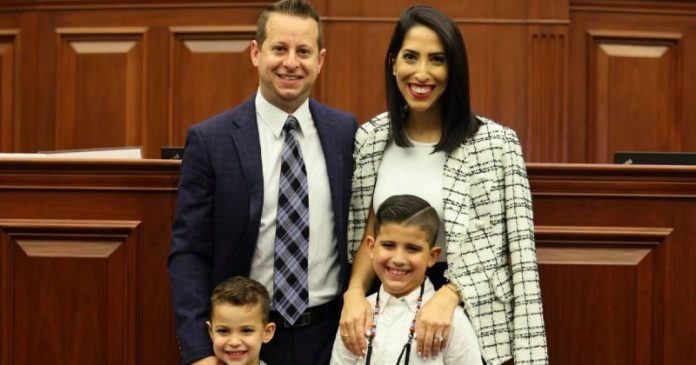 After then U.S. Rep. Ted Deutch, D-Fla., announced he was leaving Congress to take over as the CEO of the American Jewish Committee, Democrats quickly found a strong candidate to keep the seat in their column in Broward County, Jared Moskowitz.
Only 41, Moskowitz, the son of a prominent Democratic fundraiser who died at the start of the year, has quickly moved up the ladder in Florida politics. After interning with then Vice President Al Gore and working for then U.S. Sen. Joe Lieberman's, D-Ct., presidential campaign, Moskowitz went to law school and was elected to the Parkland City Commission in 2006. Six years later, he was elected to the Florida House to represent the northern parts of Broward County, defeating Republican businessman James Gleason by an impressive margin. He didn't face opposition when he ran for reelection in 2014 and 2016.
After the Parkland mass shootings. Moskowtiz pushed the "Marjory Stoneman Douglas High School Safety Act" which created three-day way periods to buy guns, raised the age to buy a gun to 21 and increased and funded school safety measures. Then Gov. Rick Scott signed the bill into law.
Reaching across party lines, Gov. Ron DeSantis named Moskowtiz to lead the Florida Division of Emergency Management (FDEM). During his tenure at FDEM, Moskowtiz won applause for handling the recovery process as Florida bounced back from Hurricane Michael and has been credited for speeding up aid to impacted Floridians. He left that post at the start of 2021 and his alliance with DeSantis continued as the governor appointed him to the Broward County Commission in November 2021.
Moskowtiz jumped in the open congressional race after Deutch bowed out and has impressed so far. In August, he took 61.3 percent in a six-candidate primary, routing the field.
Standing in Moskowtiz's way are three opponents. Businessman Joe Budd, a religious conservative and a supporter of former President Donald Trump, won the Republican primary in August, taking 37.6 percent in a seven-candidate field. Mark Napier, a retired Army officer who worked for the CIA, is running with no party affiliation and calling for fiscal responsibility and social inclusiveness. Vowing to put America first by building a wall at the border and focusing on small businesses, Christine Scott is also running with no party affiliation.
Scott's stressed that voters outside the major parties can control this district, which includes parts of Broward and Palm Beach Counties, and they do represent around a third–32 percent–of it. But 40 percent of voters here are Democrats, while 28 percent are Republicans. Joe Biden did well here in 2020, taking 56.2 percent while Trump pulled 43 percent. All this being the case, Moskotwitz is the favorite in next week's election.
While conservatives will generally find little to cheer about if Moskowtiz wins, he could follow in Deutch's steps when it comes to supporting Israel and on Middle Eastern affairs in general. When he was in Tallahassee, Moskowtiz was, like Deutch, a champion of getting more information on Florida resident Bob Levinson. Levinson worked for the FBI and DEA and went missing in 2007 during a private investigation case in Iran involving cigarette smuggling. Back in 2013, the Associated Press ran a story insisting Levinson worked for the CIA. In 2020, Levinson's family announced he was presumed dead. Moskowtiz, the great-grandson of Holocaust victims, has also stressed his full support for Israel, including keeping the U.S. embassy in Jerusalem and opposing the BDS movement.
Moskowitz looks headed for a win next week, continuing his political rise, and he should inhabit much of the same political ground that Deutch did for over a decade on Capitol Hill. One possibility to note. If DeSantis is elected president in 2024 and Moskowtiz is elected to Congress, that alliance could continue, this time on the national stage.
Kevin Derby wrote this analysis. He can be reached at kevin.derby@floridadaily.com
For more articles on Florida politics and government, visit our Florida political news section. Recent coverage includes 2022 Midterm Election news, Ron DeSantis vs. Charlie Crist, Marco Rubio vs. Val Demings and more.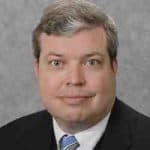 Latest posts by Kevin Derby
(see all)