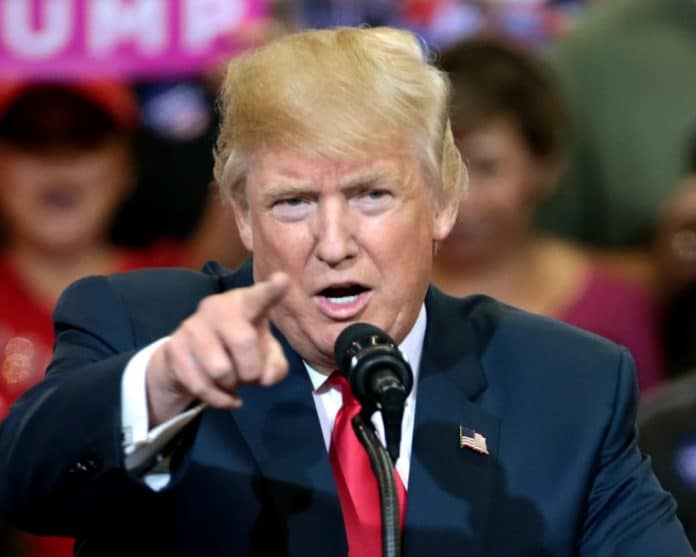 President Donald Trump will offer his speech accepting the GOP's nomination as part of the Republican National Convention in Jacksonville.
Earlier this week, reports emerged that parts of the GOP convention, currently scheduled to be held in Charlotte from August 24 through August 27, will be headed to the First Coast even while much of the convention's business will be held in North Carolina.
Gov. Roy Cooper, D-NC, has said he cannot guarantee large rallies could be held in Charlotte due to the coronavirus pandemic. Since then, the RNC has looked at other sites to host much of the convention including Savannah, Georgia. However, several of the meetings could still be held in Charlotte since Jacksonville is a quick flight and a six hour drive away on the interstates.
Last week, Jacksonville Mayor Lenny Curry took to Twitter, saying he welcomed the convention and showcasing the economic impact it could have on the First Coast.
"We welcome the opportunity to host the GOP convention in Jacksonville," Curry posted on Twitter. "A $100 million local impact event would be important for our city as an event/convention destination.The city is ready for world class events and ready show the world we are open for business."
On Thursday night, Trump's speech in Jacksonville was made official.
State Sen. Joe Gruters, R-Sarasota, the chairman of the Republican Party of Florida (RPOF), weighed in on the news on Thursday night.
"The convention will bring visitors and attendees from all across the country to Jacksonville, a beautiful Florida city on the Atlantic Ocean offering hotel space, top-notch convention facilities, beautiful weather, beaches and a lot of Republicans — just an overall outstanding venue. There is no better place to host the Republican National Convention than in the nation's largest swing state that is also home to President Trump and to the country's best governor, Ron DeSantis," Gruters said.
"We thank Governor DeSantis and Lt. Governor Jeanette Nuñez for all their hard work over the last few months in navigating through the COVID-19 outbreak and safely leading the state back to work — which set the stage so perfectly for this opportunity. We also applaud Jacksonville Mayor Lenny Curry, former chairman of the Republican Party of Florida, for stepping in quickly and effectively to offer conventioneers the best that Jacksonville has to offer," Gruters added.
"We are particularly grateful to Republican National Committee (RNC) Chairwoman Ronna McDaniel for her leadership and tireless efforts under such difficult circumstances and compressed timeline and we would also like to thank the RNC's Executive Committee for bringing the 2020 Republican National Convention to Jacksonville. We are thrilled Florida was selected and we will not let them down," Gruters continued. "Florida is committed to holding a safe, secure and successful event and we look forward to delivering the 29 electoral votes that the president needs to win the election."
Curry also weighed in on Thursday night.
"It's official! We are thrilled to host the Republican National Convention this August and look forward to sharing with the rest of the country the things that make Jacksonville, and our people, so special," said Curry. "We are confident Jacksonville is able to host a successful convention for our visitors on this expedited timeframe and look forward to the future opportunities for our residents, workers and business owners. Jacksonville isn't just any city. Here in the River City, we do things big and bold and we'll be ready."
Xochitl Hinojosa, a spokeswoman for the Democratic National Committee, said the decision was all about Trump's ego.
"The RNC is planning a convention for an audience of one: Donald Trump's ego. More than 113,000 Americans have died and millions have lost their jobs all because Donald Trump has been hiding in his bunker and leaving the American people to grapple with his ineptitude.  Now, Trump and Republicans have decided to handle their convention planning the same way they've handled the entire coronavirus crisis: prioritize Trump's ego over Americans' health and safety. While Donald Trump refuses to listen to health experts because he only cares about himself, Democrats will follow science and prioritize the health and safety of the American people," she said.
Trump is expected to speak in Jacksonville on Aug. 27.
Reach Kevin Derby at kevin.derby@floridadaily.com.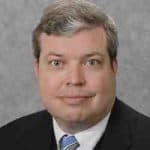 Latest posts by Kevin Derby
(see all)