This past weekend, U.S. Rep. Debbie Mucarsel-Powell, D-Fla., and other officials from both sides of the aisle focused on the Everglades.
Mucarsel-Powell, the vice chairwoman of the U.S. House Water Resources and Environment Subcommittee, hosted a roundtable event that featured U.S. Rep. Grace Napolitano, D-Calif., the chairwoman of the subcommittee and other officials and leaders including Florida Department of Environmental Protection Sec. Noah Valenstein from the DeSantis administration, Islamorada Mayor Deb Gillis, state Sen. Jose Javier Rodriguez, D-Miami, Michael Rubin of the Florida Ports Council, Mary Barley of the Everglades Foundation, Cheryl Meads of the South Florida Water Management District and Dr. Jayantha Obeysekera from Florida International University (FIU).
The roundtable focused on restoring the Everglades and the Water Resources Development Act (WRDA).
"We had a productive trip this weekend, and I'm glad we had the chance to show Chairwoman Napolitano this national treasure that we're fighting for on the Water Subcommittee. We discussed potential ways to use WRDA to speed up Everglades restoration, the importance of building resiliency against rising sea levels, and the value of natural infrastructure. The Chairwoman and I will be working closely to follow up on some of the suggestions proposed," said Mucarsel-Powell.
"The roundtable also stressed how crucial it is to transition from septic to sewer, for the sake of our water quality, the safety of our beaches, and the survival of our coral reefs. I'm eager to get back to DC to work on these critical issues. Water is life, we cannot allow it to be destroyed," Mucarsel-Powell added.
"The successful roundtable kicked off our subcommittee's discussion for the blueprint of the Water Resources Development Act (WRDA) of 2020," said Napolitano. "There is nothing like being able to see firsthand the important role that water plays in a community, and Florida served as a great location to see the Army Corps of Engineers' key mission areas of navigation, flood control, and ecosystem restoration in action. I want to sincerely thank Vice-Chair Mucarsel-Powell for hosting us and explaining the important role Florida's ports play to the economy and the vital ongoing environmental restoration efforts in South Florida and the Everglades. A thank you also to the Jacksonville District of the U.S. Army Corps of Engineers and the National Park Service for accompanying us on a tour of the Everglades restoration."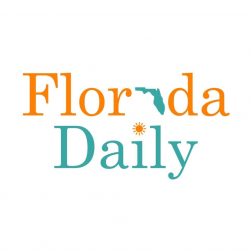 Latest posts by Florida Daily
(see all)