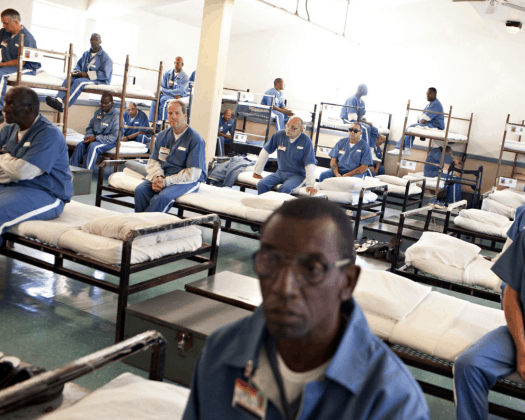 The Florida Department of Corrections (FDC) announced on Tuesday that it has assembled a team of 10 inmates from institutions across the state to participate in a curriculum development workshop for a new inmate-led mentoring program.
The program will focus on reducing violence and providing guidance to inmates with short sentences (less than a year remaining to serve), with the goal of successfully restoring them to their communities as law-abiding citizens.
"Inmates with short sentences are often unable to participate in long term betterment programs," said FDC Sec. Mark Inch on Tuesday. "But there are thousands of inmates with longer sentences with wisdom and experience to share with these individuals. This program will pair longer sentence inmates as mentors with those in prison who need guidance at a critically important junction in their lives."
Following a message and call to action by Inch, hundreds of inmates applied to be a part of the curriculum development team for this mentorship program. Eight male and two female inmates with diverse backgrounds were selected to participate in a week-long design workshop, facilitated by FDC program, classification and security staff.
The design team will lay the groundwork for the program, which will combine experiential learning, role-modeling and instruction to positively influence inmates with short prison sentences. The innovative program opens a new path for rehabilitation and restoration.
"FDC security, education and substance use treatment staff will play an integral role in the success of this mentoring program," said FDC Director of Office of Programs and Re-Entry Patrick Mahoney. "This program will create opportunities for enhanced cooperation and positive choices."
Latest posts by Florida Daily
(see all)