With emergency room visits involving suspected suicide attempts jumping by 51 percent for girls ages 12 to 17 compared to 2019 according to the CDC, the Florida Association of Managing Entities (FAME) noted that September is Suicide Prevention Awareness Month and encouraged Floridians facing mental health or substance use disorder challenges to get help by calling 2-1-1.
September is also Recovery Month, and FAME says it is especially important for people to know that behavioral health care services are available to all Floridians, including those without insurance or the means to pay.
"At all times, but especially amid a resurgent pandemic, mental illness and substance use disorder can feel overwhelming and isolating. But help is available," said Natalie Kelly, the CEO of the Florida Association of Managing Entities. "Behavioral health care services are an essential part of addressing these challenges and helping Floridians lead healthy lives. There is hope, and getting the help you need can literally save your life."
Florida's seven Managing Entities work with a network of more than 300 behavioral health care providers to deliver services to more than 300,000 uninsured Floridians, including children, expectant mothers, veterans, and the chronically homeless.
According to the Addiction Center, nearly 21 million Americans have at least one addiction, yet only 10 percent receive some type of behavioral health care treatment. Additionally, about one in five Americans who have depression or an anxiety disorder also have a coexisting substance use concern.
As rates of isolation, depression, anxiety, and substance use disorder have risen due to the pandemic, behavioral health care services have become even more vital to help those in crisis move into recovery. Behavioral health providers assist individuals with recovery through counseling, assessments, inpatient and outpatient care, and care coordination.
Behavioral health care providers meet patients' diverse needs with "wraparound services" that not only address mental health issues and substance use but also assist with housing, transportation, and employment.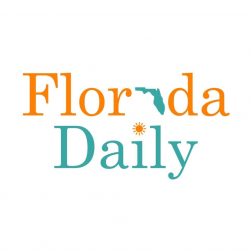 Latest posts by Florida Daily
(see all)