This week, U.S. Rep. Stephanie Murphy, D-Fla., paired with several members of the U.S. House to bring out a proposal having the U.S. Homeland Security Department examine and report on digital forgery–"deepfake"–technology.
Murphy paired with U.S. Rep. Derek Kilmer, D-Wash., U.S. Rep. Peter King, R-NY, and U.S. Rep. Will Hurd, R-Tex., to bring out the "Deepfakes Report Act" which would have the U.S. secretary of Homeland Security to publish an annual report in deepfake technology. Kilmer introduced the bill at the end of last week with the other representatives as cosponsors.
"Deepfakes are the digital falsification of images, video, and audio to portray individuals as having done or said something they didn't do or say. The measure requires the Department of Homeland Security to assess the technology used to generate deepfakes, the uses of deepfakes by foreign and domestic entities, available countermeasures to deepfakes, as well as proposed changes to, or creations of, additional statutory and regulatory authorities to address the rising threat of deepfakes," Murphy's office noted.
"Deepfake technology has the potential to be used by bad actors to sow chaos in our society and undermine our democratic process. That's why Congress needs to be properly informed about the national security threats posed by this emerging technology, and the best way to stop them. We cannot allow our enemies to use these tools to threaten our nation's security and democracy," said Murphy.
"Deepfakes pose a serious threat to our national security, homeland security, and the integrity of our elections," said Kilmer. "While there is effort underway to counter these videos on social networks and video sites, it is currently being done through a patchwork of policies. Congress should act to ensure that the federal government truly understands the scope of this technology as it takes steps to protect against misinformation."
"It is imperative that Congress fully understands the catastrophic impact Deepfake technology can have on our homeland and our economy," said King.
"Deepfakes are just one of the forms of disinformation that our government and society are unprepared for as technology continues to advance," said Hurd. "Our government needs a strategy to counter disinformation and work with the private sector to address these threats. This bipartisan bill is important first step to identify and mitigate the challenges created by deepfakes."
The bill has the support of the Information Technology and Innovation Foundation (ITIF), the Internet Association and CompTIA. At the end of last week, the bill was sent to the U.S. House Energy and Commerce Committee.
Reach Kevin Derby at kevin.derby@floridadaily.com.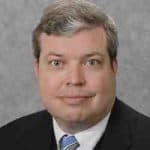 Latest posts by Kevin Derby
(see all)