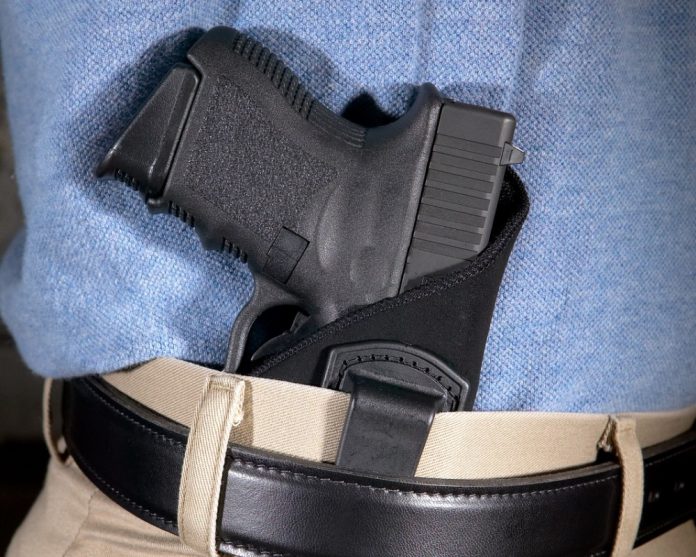 Background checks for gun sales in Florida have reached new heights as more residents of the Sunshine State–and more Americans–are buying guns during the coronavirus pandemic.
The FBI estimates around 4.2 million guns have been purchased across the nation in both March and April.
The Small Arms Analytics and Forecasting found that March saw an increase of 85 percent compared to last year and a 71 percent increase in April compared to April 2019.
The jump in gun sales will lead to increases in violence, insisted the Florida chapter of Moms Demand Action, a leading group demanding gun control.
"This continued surge in gun sales is bringing new risks into American homes that will linger long after the pandemic," said Moms Demand Action founder Shannon Watts.
Other gun control advocacy groups like Everytown for Gun Safety and the National Coalition Against Domestic Violence also complained that gun stores were labeled "essential" during some of the coronavirus shutdowns that happened across Florida.
John Feinblatt, the president of Everytown for Gun Safety, said there are too many loopholes in the background check laws.
"Today's surge in gun sales will lead to tomorrow's surge in gun violence," said Feinblatt.
In a recent article, left-leaning Florida-based columnist Claire Goforth hinted that with the record-breaking numbers of people are lining up to buy guns, there will be more gun deaths and violence.
But columnist Barney Bishop, a prominent political leader and Second Amendment advocate, countered that narrative.
"That's like saying if we have more cars on the road, traffic accidents will increase," Bishop said. "It's a weak analogy."
Roland Dupras, the owner of Deckplate Firearms on Palatka, said the gun control lobby needs new material.
"Every time there is an increase in gun sales, the anti-gun crowd always acts like the world is coming to an end, give me a break," said Dupras.
Dupras said the majority of people buying guns from his store are first time buyers with many of the sales coming from women and senior citizens.
"I've got couples in their 70s coming into my store to purchase firearms," said Dupras. He said they are buying weapons because the police will not be there to protect them.
According to Dupras and other gun store owners, the majority of firearms being purchased are handguns.
Reach Ed Dean at ed.dean@floridadaily.com.