 The Florida Housing Finance Corporation (Florida Housing) announced on Monday that it is conducting a state-level assessment to identify permanent rental and supportive housing needs of special needs and homeless individuals and families.
Additionally, this study will include the financial modeling required to fully address the rental housing stock needs of each subpopulation being assessed. It will focus on the affordable rental housing needs of persons with disabling conditions, including persons with physical impairments, mental illness or developmental disabilities; survivors of domestic violence; youth aging out of foster care; as well as homeless individuals and families. Permanent supportive housing is affordable rental housing that is linked with community-based healthcare and supportive services to assist persons with special needs to have greater housing stability, self-sufficiency and a better quality of life.
Florida Housing has established a state-level advisory committee to assist staff and the research partners at the Corporation for Supportive Housing to fully develop the household characteristics and housing needs to be assessed, as well as the research approach and methodology.
"Florida Housing's goal is that the findings and conclusions from this research will provide policymakers more refined, data-driven information to help make decisions that address the housing needs of some of our most vulnerable neighbors," said Trey Price, the executive director of Florida Housing Finance Corporation, on Monday.
The advisory committee is comprised of members representing state government, academia, state-level housing, homelessness and special needs councils and coalitions, advocacy organizations, as well as providers of housing and services for the study populations. These members bring vested interests and relevant expertise to the research project.
State Rep. Michael Gottlieb, D-Davie, has agreed to serve on the advisory committee.
"I am truly pleased to be working with Florida Housing Finance Corporation as we work towards finding affordable, supportive housing for those who need it most – our most vulnerable population of those with special needs. This research will benefit the efforts toward the best long-term housing solutions with wrap-around services and it is a privilege to be included in this endeavor," Gottlieb said.
This research will not only focus on the need for affordable rental housing that will help the targeted individuals and families obtain housing stability, but also the need for permanent supportive housing for some of the individuals and families.
Florida Housing has contracted with the Corporation for Supportive Housing to help staff conduct the needs assessment. The Corporation for Supportive Housing is a national nonprofit that partners with governments and organizations across the country through research and evaluation of data-driven models and programs aimed at providing the housing and services for special needs and homeless individuals and families.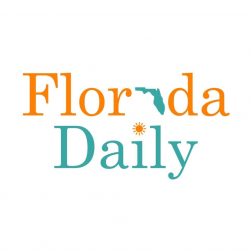 Latest posts by Florida Daily
(see all)