With Texas increasingly drawing concern from Republican leaders after four congressmen announced they were not running for reelection in 2020, a former Florida congressman has launched a bid to lead the GOP in the Lone Star State.
While former U.S. Rep. Allen West, R-Fla., has opted against running against freshman U.S. Rep. Colin Allred, D-Tex., he announced on Friday that he wants to be the next chairman of the GOP in the Lone Star State.
"I cannot think of a better day than August 16, 2019, the ten-year anniversary of National Airborne Day, to officially announce my seeking the chairmanship of the Republican Party of Texas," West announced, calling on "constitutional conservatives all across America" to help his effort.
"My life has been defined by service, sacrifice, and commitment to our Constitution. And there is no better state in our republic that reflects true American principles, values, than Texas," West insisted.  "However, the Lone Star State's destiny is being challenged by the threat of progressive socialism.  I stand ready to 'hook up' and parachute into this fight and take this ideological battle to those who embrace the ideals and policies antithetical to individual freedom, liberty, and self-determination."
After more than two decades of decorated service in the Army, West ran for Congress in 2008, losing to U.S. Rep. Ron Klein, D-Fla. In 2010, West turned the tables and beat Klein in a rematch. While he became a favorite of conservatives at the national level, West was defeated in 2012 by Democrat Patrick Murphy. After losing to Murphy, West has garnered some speculation as a possible U.S. Senate candidate but he never launched a campaign.
Instead, West went to Texas to lead the National Center for Policy Analysis (NCPA), a conservative think tank, for two and a half years before it shut down in the summer of 2017.
Reach Kevin Derby at kevin.derby@floridadaily.com.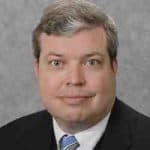 Latest posts by Kevin Derby
(see all)