Towards the end of last week, U.S. Rep. Frederica Wilson, D-Fla., wielded the gavel on the U.S. House Health, Employment, Labor and Pensions (HELP) Subcommittee,  under the umbrella of the U.S. House Committee on Education and Labor.
Wilson led a hearing entitled  "The Cost of Inaction: Why Congress Must Address the Multiemployer Pension Crisis" which showed "what's at stake if 100-plus multiemployer pension plans are allowed to fail and the adverse effect that will have on more than one million retirees, hundreds of thousands of workers enrolled in the plans, and businesses in states across the nation."
The South Florida Democrat tried to stress the importance of the hearing.
"This hearing is an important opportunity to learn more about the multiemployer pension system, the urgency of the crisis confronting it and the bipartisan solution to fix it," Wilson said in her opening remarks. "It's also a reminder that the fundamental question for Congress to consider is not how much it costs to fix the crisis, but how much it will cost retirees, employers and taxpayers if we do not act."
Wilson went to bat for U.S. Rep. Richard Neal's, D-Mass., "Rehabilitation for Multiemployer Pensions Act" which "would establish a Pension Rehabilitation Administration within the Treasury Department that would be authorized to issue bonds to finance loans to failing and recently insolvent pension plans" and "requires plans receiving financial aid to repay their PRA loans." The South Florida Democrat is one of more than 70 cosponsors of the bill which also include U.S. Rep. Alcee Hastings, D-Fla., U.S. Rep. Debbie Wasserman Schultz, D-Fla., U.S. Rep. Peter King, R-NY, and U.S. Rep. Don Young, R-Alaska.
"I am proud to be a leading supporter of the Rehabilitation for Multiemployer Pensions Act and urge Congress to take swift action," said Wilson. "If we don't, the repercussion will feel like an atomic blast to the nation's social safety net that American taxpayers cannot afford."
Wilson stressed she will use her new perch to "address major issues related to employer-sponsored health care plans' adherence to the Affordable Care Act, labor relations, and union and workers' rights, pensions, and more," saying it was what voters backed in November when Democrats took control of the House.
"Last November, voters gave Democrats control of the House with the expectation that we will do everything in our power to ensure that the federal government honors its mission and obligation to work for them so that they in turn can live their best lives,"  Wilson said. "Elections have consequences and we must not disappoint."
Wilson was named to her new post at the end of January by U.S. Rep. Bobby Scott, D-Va., the chairman of the Education and Labor Committee.
After serving in both chambers of the Florida Legislature, Wilson won an open congressional seat in 2010 and has easily retained it since then in a very secure district for the Democrats.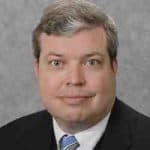 Latest posts by Kevin Derby
(see all)