In the aftermath of millions of residents of the Lone Star State losing power in a severe winter storm, Texas Republicans Gov. Greg Abbott and U.S. Sen. Ted Cruz could take a page out of the playbooks of two GOP leaders from Florida as they look to bounce back after some pretty poor showings.
Abbott's attempts to blame the power outages on alternative energy and trying to shift the conversation to bemoaning the Green New Deal is all hat and no cattle. The GOP has been in charge of Texas since George W. Bush sent Ann Richards into retirement back in 1994. Alternative energy sources simply have not made much ground in deep red, oil-rich Texas.
As for Cruz, hopping down to Mexico during a crisis is simply inexcusable, especially as he had mocked the mayor of Austin for doing the same thing only a few months ago.
Both Abbot and Cruz have garnered some buzz for 2024 but, if they want to boost their chances for the White House, they might want to turn their eyes to two potential rivals from the Sunshine State.
During his eight years as governor, now-U.S. Sen. Rick Scott, R-Fla., dealt with several severe hurricanes. Whenever a storm approached, Scott would stop whatever he was doing to focus on the storm. Floridians grew accustomed to Scott in his Navy baseball cap monitoring the storms at the State Emergency Operations Center in Tallahassee.
To his credit, Scott paid far more attention to hurricanes and how they impacted Florida than to politics and campaigns. Instead of heading to Tampa back in August 2012 as the GOP nominated Mitt Romney and Paul Ryan to take on Barack Obama and Joe Biden, Scott hunkered down in Tallahassee to focus on Hurricane Isaac. Even in the final weeks of a close contest against the U.S. Sen. Bill Nelson, D-Fla., in 2018, Scott got off the campaign trail to monitor Hurricane Michael which devastated the Panhandle and Big Bend. Scott's focus on the emergencies at hand paid off as Floridians returned him to Tallahassee in 2014 and picked him over Nelson in 2018.
Thankfully, current Gov. Ron DeSantis hasn't had to cope with the major storms that Scott faced during his tenure as governor. While the governor has garnered some criticism for his decisions during the COVID-19 pandemic, there has been applause from both sides of the aisle for his decision to pick Jared Moskowitz to lead the Florida Division of Emergency Management (FDEM). The applause has only grown louder in recent days after DeSantis announced Moskowitz plans to step down to spend more time with his family in South Florida instead of staying in Tallahassee while they remained in Broward County.
DeSantis and Moskowitz aren't exactly natural political partners. One of the more liberal members of the Florida House, Moskowitz sprang into national attention with his efforts to support more gun control measures following the Marjory Stoneman Douglas school shooting which left 17 dead. While getting the lowest of all possible grades from the NRA, Moskowitz, himself a graduate of Marjory Stoneman Douglas and a former member of the Parkland City Commission, made no apologies.
Despite disagreeing with Moskowitz on gun control and a host of issues, DeSantis tapped him to lead FDEM. They've worked well together over the past two years and Moskowitz deserves the praise he has gotten from both sides of the aisle for his work at FDEM, especially in helping distribute funds to help North Florida recover from Hurricane Michael.
Instead of playing partisan games, shifting the blame, or heading to Cancun, Abbott and Cruz should have looked to the Sunshine State for inspiration. They could have reached across the aisle as DeSantis did with Moskowitz. They could have rolled up their sleeves and went to work the way Scott did during his eight years as governor.
Like Abbott and Cruz, DeSantis and Scott are part of the large crowd of Republicans looking at running for president in 2024. Three years from now, Republicans could be looking at blizzards shutting down I-80, either in Iowa or around Reno and Tahoe, or in the Northern Neck of New Hampshire. In dealing with these kinds of problems, the Republicans from Florida look a lot better than their counterparts in the Lone Star State.
Kevin Derby wrote this column. He can be reached at kevin.derby@floridadaily.com.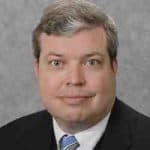 Latest posts by Kevin Derby
(see all)