With the Florida Legislature already holding committee meetings and ready to hold its regular session at the start of the new year, one of the leading free-market think tanks in the Sunshine State unveiled its agenda.
The James Madison Institute (JMI) released its "20 for '20" proposals on Tuesday to "protect Florida prosperity in 2020." JMI's proposals include reforming occupational licensing, sentencing reform, education funding and healthcare.
"Florida continues to be an aggressive state in advancing conservative governing principles," said Sal Nuzzo, JMI's vice president of policy. "We are taking a cue from the country's most popular governor and our bold legislature in providing 20 big ideas for 2020. It's our hope that with the help of our members, donors, and friends across the country, JMI will continue to set the pace for liberty, freedom, and opportunity for all Floridians."
"Florida leaders have a great opportunity to continue to expand educational options so that all K-12 students can learn in an environment that fits their unique needs, interests, and priorities.  We hope they will act boldly — and that they will also strengthen the emphasis on America's founding principles in civics education so that all Florida students are well prepared for the responsibilities of citizenship," said William Mattox, the director of JMI's Center for Educational Options.
JMI's legislative proposals can be read here.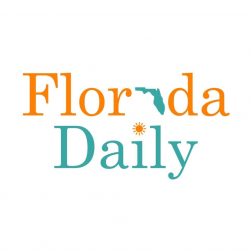 Latest posts by Florida Daily
(see all)