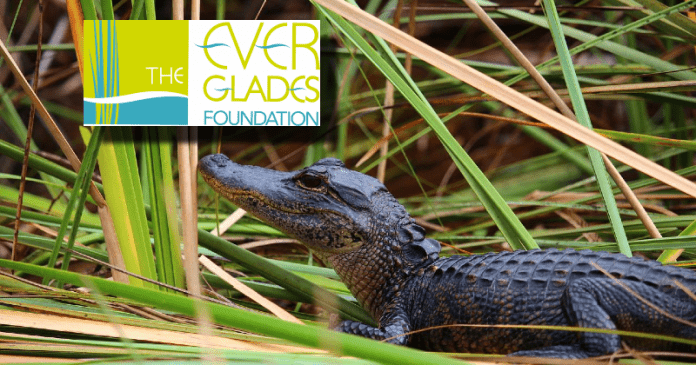 A week before Florida's primary election, the coalition of groups producing statewide televised debates in the general election races for governor and U.S. senator announced on Tuesday that the Everglades Foundation has been added to its lineup of partners and sponsors.
The longest-running televised debate series in Florida's modern history expects national interest in the debates to be held at Palm Beach State College's Lake Worth campus in mid-October. The Everglades Foundation is joining the "Decision 2022: Before You Vote" series with its other anchoring partners and sponsors: the James Madison Institute, AARP Florida, Florida Trend, the LeRoy Collins Institute, the Florida Press Association, and the Florida League of Cities. One more sponsor is still expected to join the project.
The coalition announced locked-in dates for the statewide televised debates: Tuesday, October 18th, for the U.S. Senate race, in which incumbent U.S. Sen. Marco Rubio, R-Fla., has already expressed an "intent to participate" to debate organizers, as he did in the 2016 "Before You Vote" televised debate with then U.S. Rep. Patrick Murphy, D-Fla.. Thursday, October 20th is the date for the gubernatorial debate. Gov. Ron DeSantis also participated in the 2018 "Before You Vote" general election gubernatorial debate with then Tallahassee Mayor Andrew Gillum.
"The Everglades Foundation is proud to join the 2022 'Before You Vote' debates as an underwriting sponsor," said Eric Eikenberg, the organization's CEO. "These debates provide a vital service to Florida voters to help them learn the candidates' views and vision for our state's future as defined by a range of issues, challenges, and problems that confront us today."
On behalf of the coalition of non-partisan project partners, David Denor, the publisher of Florida Trend, welcomed the Everglades Foundation to the debate series.
"All of us owe a continuing debt of gratitude to the Everglades Foundation for its essential work at the state and national level to protect and preserve one of America's greatest natural treasures right here in Florida," said Denor. "Our environmental and economic future are deeply intertwined with the health of the Everglades."
DeSantis and Rubio, both national political figures, are already the Republican nominees for reelection as no one qualified to challenge either in next week's primary election. The Democratic nominees for governor and U.S. senator will be determined in the August 23 primary election.
A consortium of network affiliate television stations – one in each of Florida's 10 markets – are committed as broadcast partners. WPBF-Ch. 25/ABC, the Hearst station in West Palm Beach, will again be the lead producing station, as it was in 2016 and 2018. The debates will be broadcast live, from 7-8 pm, EDT, except in Pensacola and Panama City, where they will be broadcast one hour later because of time zone differences.
"For many years, this partnership has helped convene the most meaningful, high-quality broadcast debates in Florida's major elections for governor and U.S. senator," said Caroline Taplett, the president and general manager of WPBF, producing station for the series. "Florida voters will truly benefit from these debates and the substantive dialogues between candidates for these important leadership positions."
Alongi Media will serve as executive producer of both debates. As in those prior debates, WPBF anchorman Todd McDermott will moderate the programs with a select panel of journalists, to be announced soon.
Beyond the official nominees of the Republican and Democratic parties for U.S. senator and governor, debate invitations would only be extended to any other candidate(s) who meet the official criteria established by the debate organizers. The criteria are based on a statewide survey of likely voters to be conducted by Mason Dixon Polling & Strategy in September – in which a candidate would have to enjoy support of 12.5 percent of likely voters, factoring in the margin of error used in the poll. The criteria adequately include any viable candidates, while facilitating a debate that gives those qualified adequate time to represent their positions to the public.
Here's the lineup of broadcast partners in Florida's 10 distinct markets:
West Palm Beach – WPBF (ABC)
Miami/Ft. Lauderdale – WTVJ (NBC)
Orlando – WESH (NBC)
Jacksonville – WJXX (ABC)
Tampa/St. Petersburg – WFLA (NBC)
Gainesville – WCJB (ABC)
Tallahassee – WCTV (CBS)
Pensacola – WEAR (ABC)
Panama City – WMBB (ABC)
Fort Myers – WBBH (NBC)
As in past election cycles, the debates will be simulcast on statewide public radio, on participating TV stations' websites and/or Facebook pages, and on daily newspaper websites and/or Facebook pages, with a national rebroadcast expected on C-SPAN after each of the live debate programs has aired.
More details about the "Decision 2022: Before You Vote" debate project will be shared soon.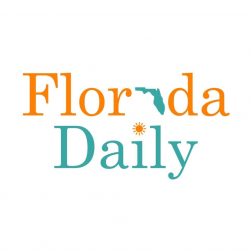 Latest posts by Florida Daily
(see all)