In his role as state fire marshal, Florida Chief Financial Officer (CFO) Jimmy Patronis said first responders across the Sunshine State do not have the Personal Protective Equipment (PPE) they need as they grapple with the coronavirus pandemic.
On Wednesday, Patronis held a call with the Executive Boards of the Florida Fire Chiefs Association and the Florida Professional Firefighters to receive updates on COVID-19 response efforts from first responders across the state.
Patronis noted that the fire fighters stressed "the importance of workers' compensation insurance coverage for all first responders, supporting stand up medical facilities and testing sites, and ensuring access to adequate Personal Protective Equipment (PPE) supplies" when on the call.
After the call, Patronis weighed in on it.
"As we've surpassed more than 15,000 COVID-19 cases in Florida, I continue to lean forward with our fire service community to understand and advocate for their needs in the battle against this virus. Last week, I ordered our Division of Risk Management to provide workers' compensation coverage for front line state employees and I will continue to work with state regulators to advocate for access to these vital benefits for first responders. These men and women are the boots on the ground and we must ensure they know they will be protected while they safeguard our communities," Patronis said.
Patronis said first responders across Florida do not have enough access to PPR supplies as they continue to deal with the coronavirus pandemic.
"The access to adequate PPE supplies for our first responders continues to be an issue and that is unacceptable," Patronis said. "We would not ask these heroes to run into a burning building without the proper protective gear, and this is no different. I will continue to work closely with the Division of Emergency Management (DEM) to ensure these needs are met and our first responders have the tools they need to protect themselves.
"Everyday, our firefighters are also providing vital support to stand up medical facilities and drive thru testing sites statewide as we work alongside health officials to ensure every citizen in need gets access to COVID-19 testing. I cannot thank them enough for their dedication and I'm working every day to ensure Florida sends a clear message: We stand with our first responders in the fight against COVID-19," Patronis said in conclusion.
Reach Kevin Derby at kevin.derby@floridadaily.com.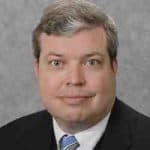 Latest posts by Kevin Derby
(see all)