 Last week, Florida Chief Financial Officer (CFO) Jimmy Patronis sent a letter to the Florida congressional delegation requesting Congress work on a solution for business interruption insurance.
The letter is below.
Dear Florida Congressional Leaders:
First and foremost, I want to thank you for your leadership in protecting Florida families from the COVID-19 virus. Floridians can be proud of their elected leaders in Washington as you work with the Trump Administration to get critical supplies and resources to Florida to save lives and speed up our economic recovery.
Today, I am writing to bring to your attention the issue of business interruption insurance in the face of COVID-19. Over the past few months I have been in constant communication with small business owners who are trying to keep their businesses afloat during this pandemic. As a former restaurant owner, I know just how hard it is to keep the lights on and keep folks on payroll.
We are now facing a global crisis, the likes of which we haven't experienced in generations. There are a lot of business owners who purchased business interruption insurance policies thinking they would be used for times like these. However, Florida Office of Insurance Regulation Commissioner David Altmaier recently briefed a subcommittee to the Re-Open Florida Task Force that while all business interruption policies are written differently, most do not cover pandemics like COVID-19. Again, many policies and policyholders never contemplated a time like this because there has never been a time like this.
While I believe we need to offer some type of relief to our small business owners, we shouldn't retroactively mandate insurers cover policies they never contemplated; it would bring down the entire insurance market which would undermine the American and global economy.
As Congress and the President supported businesses through the various tools provided by the CARES Act, and recently replenished the Paycheck Protection Program (PPP), I think Congress needs to sit down with industry and consumers to develop a solution that protects consumers without significantly impacting our insurance markets. The need for congressional intervention on this issue appears to have traction among insurance industry stakeholders, as evidenced by David Sampson, President and CEO of the American Property Casualty Insurance Association, who was quoted in a March 26, 2020 Politico story saying that their group is, "discussing public policy options with many industry and stakeholder groups," and acknowledged the need for "liquidity solutions" in the business community during the COVID-19 crisis.
This conversation is also important as Congress continues to craft relief packages that support businesses. If it is Congress's intent that programs like the PPP are meant to address business revenues in lieu of a solution for business interruption insurance, then I would encourage federal leaders to make that clear to our small businesses who are struggling to get by in these challenging times. Many responsible businesses that care deeply for their employees and their communities have spent a lot of their hard-earned dollars on business interruption insurance policies for years, and Congress should take that into consideration as they craft programs to help businesses during this crisis.
As you continue to work to protect Floridians from COVID-19 and get Florida businesses back on their feet, please do not hesitate to reach out to my office for additional support. With our Division of Agent and Agency Services and our interface with the Florida Office of Insurance Regulation, we can provide Florida-specific information for your continued work.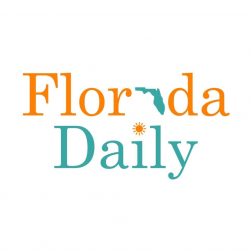 Latest posts by Florida Daily
(see all)