At the end of May, U.S. Sen. Rick Scott, R-Fla., brought out a bill which "would prohibit the Transportation Security Administration (TSA) from requiring Americans to show proof of vaccination or produce a vaccine passport for domestic flights and protect the privacy of personal health information" and now he is getting some help from a fellow Florida Republican.
Scott weighed in on the "Freedom to Fly Act" when he introduced it
"Americans are working hard to recover from the devastation of COVID-19 and travel is critical to getting our economy fully re-opened. While I continue to encourage everyone who wants one to get the vaccine, the federal government has no business requiring travelers to turn over their personal medical information to catch a flight," Scott said.
"My Freedom to Fly Act ensures families in Florida and across the country can travel freely and without the ridiculous government bureaucracy created by vaccine passports," Scott added.
Scott's bill was sent to the U.S. Senate Commerce, Science and Transportation Committee at the end of May. The senator is a member of the committee.
While he has not reeled in any Senate co-sponsors, Scott got some help this week when U.S. Rep. John Rutherford, R-Fla., announced he will introduce the companion bill.
"The TSA has no right to compel American travelers to disclose sensitive health information," said Rutherford. "This includes vaccination records, or so-called 'vaccine passports.' Our freedoms as Americans must not be sacrificed under the guise of public safety."
Reach Kevin Derby at kevin.derby@floridadaily.com.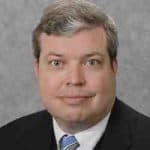 Latest posts by Kevin Derby
(see all)