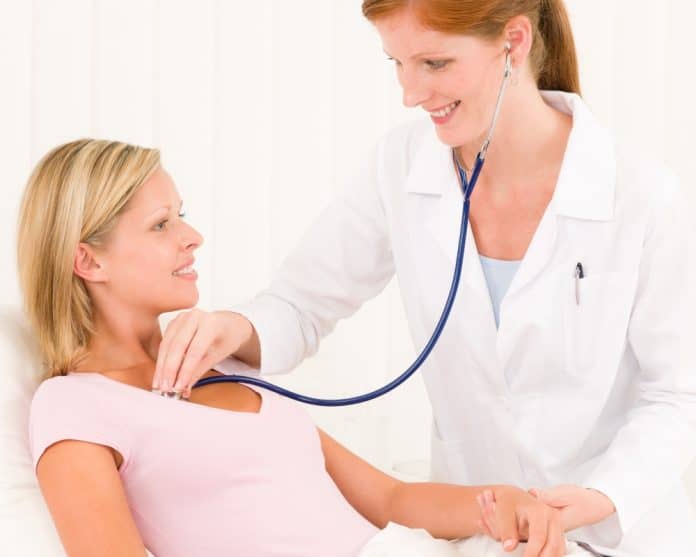 Florida Republicans on Capitol Hill are sounding the alarm on federal dollars, including from the Paycheck Protection Program (PPP), going to abortion providers.
Last week, U.S. Sen. Joni Ernst, R-Iowa, introduced the "Protecting Funding for Women's Healthcare Act" which would "prevent any taxpayer dollars from going to the nation's single largest provider of abortions, as the Biden administration looks to reverse a rule that prevents Title X funds from going to abortion providers."
"We must always fight to protect the most vulnerable of our society, the unborn. Sadly, President Biden is working to reverse a rule from the previous administration that prevented taxpayer money from going toward abortion providers," Ernst said. "Iowans should not be forced to fund organizations like Planned Parenthood, the nation's single largest provider of abortions, and this legislation will help put an end to this practice and redirect those funds to eligible women's health care providers."
More than 35 Senate Republicans lined up behind the bill including U.S. Sens. Marco Rubio and Rick Scott of Florida.
"Taxpayer dollars should never be used to fund organizations that perform abortions, an inhumane practice that a substantial percentage of Americans have a strong moral objection to," Rubio said. "Planned Parenthood should never receive federal funding, and this legislation would make that a reality. I am proud to join Senator Ernst in introducing this legislation, and I remain committed to fighting for the unborn."
The bill was sent to the U.S. Senate Health, Education, Labor, and Pensions Committee.
Alexis McGill Johnson, the president and CEO of Planned Parenthood Federation of America, defended the administration's efforts to end Title X.
"Planned Parenthood applauds President Biden, Vice President Harris, and HHS for moving to end the Title X gag rule — and beginning to restore access to affordable, essential reproductive health care. In less than two years, the gag rule has forced providers out of the program and decimated patients' access to affordable birth control, STI testing, cancer screenings, and more. Due to centuries of systemic racism and injustice, the rule has disproportionately harmed people of color and people with low incomes, all at a time when access to affordable preventive health care has never been more critical. We stand ready to mobilize our partners, and Planned Parenthood's 17 million supporters, to swiftly end this discriminatory policy and to create a pathway for health care providers that were forced out by the gag rule to re-enter the program, so that patients can once again obtain health care through Title X from trusted community providers," she said.
Over in the U.S. House, freshman U.S. Rep. Byron Donalds, R-Fla., joined U.S. Rep. Blaine Luetkemeyer, R-Mo., the top Republican on the U.S. House Small Business Committee, in sending a letter to U.S. Treasury Sec. Janet Yellen and Small Business Administrator Isabella Guzman "urging an investigation into the millions of taxpayer dollars Planned Parenthood and its affiliates have received through Paycheck Protection Program (PPP) loans."
"Through blatant and well-documented control of its local offices, Planned Parenthood and its affiliates have violated the SBA's affiliation rules and received millions in taxpayer funds intended for small business relief since the initial authorization of the PPP… It displays a level of complicity that is intolerable and inappropriate. Federal agencies must be trustworthy and responsible stewards of Americans' hard-earned tax dollars," the congressmen wrote. "As a result, we insist that the SBA and the Department of the Treasury investigate 1.) the distribution of these loans in violation of the relevant affiliation rules and 2.) whether Planned Parenthood violated the law. Should this investigation conclude that these events did indeed occur, those that deliberately violated the law must face the appropriate legal consequences.
"We will continue to monitor this issue vigilantly. While our nation continues to recover from the devastating impact of the COVID-19 pandemic, the SBA and the Department of the Treasury must ensure the letter of the law and its rules are followed according to congressional intent. This critical program was created to serve America's small businesses, not the nation's most tragic abortion provider," the congressmen continued.
On Monday, Rubio joined a letter that U.S. Sen. Rand Paul, R-Ky., led to U.S. Attorney General Merrick Garland, U.S. Small Business Administration (SBA) Inspector General Mike Ware and SBA Administrator Isabel Guzman calling on them to investigate PPP funds going to Planned Parenthood.
"On March 23, 2021, SBA provided the Senate Small Business Committee with an updated dataset on all PPP loans as of March 14, 2021," the senators wrote. "This data revealed that, not only have most of the PPFA affiliates not returned their PPP funds, as requested by SBA, but two have applied for and been approved for a second draw loan, with full knowledge of their ineligibility. Earlier this week SBA released updated data indicating that even more PPFA affiliates have been approved for PPP loans in the last month. According to the most recent SBA data, at least one additional PPFA affiliate was approved for a second draw loan since March 15, 2021. Additionally, another PPFA affiliate recently applied for and was approved for a first draw loan, despite the fact that the entity had previously returned its loan after SBA determined it was ineligible for PPP."
Reach Kevin Derby at kevin.derby@floridadaily.com.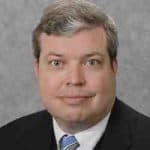 Latest posts by Kevin Derby
(see all)