On Wednesday, U.S. Sen. Marco Rubio, R-Fla., released a report called "Fighting for Florida: Mid-Term Update" detailing his legislative accomplishments in 2020 and the laws he wrote over the past four years.
A non-partisan analysis produced by GovTrack ranked Rubio as the second top leader compared to all senators in 2020. The same analysis found he was the second top leader in 2019, the fourth top leader in 2018, and the fifth top leader in 2017.
"One of my highest priorities is to ensure that my staff and I stand with you as you and your family – and our nation – persevere through this difficult moment," Rubio said on Wednesday. "No law will ever bring back those whom we've lost, but we can – and we must – begin the process of rebuilding our economy, reopening our communities, repairing the damage caused by the coronavirus, and restoring our national unity and civic pride. I remain confident brighter days are ahead for our nation and that our active efforts as an office and people will bring us closer to that horizon."
The report shows that Rubio's federal casework team helped around 17,000 Floridians deal with everything from being stranded overseas due to the coronavirus lockdowns to navigating the agency process for veterans, immigrants, servicemembers, the unemployed, and the homeless. Overall, the team handled nearly 41,000 cases over the past four years.
Rubio authored dozens of laws over the past four years, including the expansion of the child tax credit, the VA Accountability and Whistleblower Protection Act, the Central Everglades Planning Project (CEPP), numerous bills on Venezuela and China, and the Paycheck Protection Program (PPP).
Below is a partial list from 2020:
Paycheck Protection Program and multiple expansions, totaling more than $800 billion
5G Innovation Funds based on Rubio's Utilizing Strategic Allied (USA) Telecommunications Act
Corporate Transparency Act
Strengthening America's Supply Chain and National Security Act
Commission on the Social Status of Black Men and Boys Act
Supporting Veterans in STEM Careers Act
Federal Advance Contracts Enhancement (FACE) Act
Suppressing Looming Invasive Threats Harming Everglades Restoration (SLITHER) Act
Coast Guard Shore Infrastructure Improvement Act
Intelligence Authorization Act (IAA) for Fiscal Year 2021
Robert Levinson Hostage Recovery and Hostage-Taking Accountability Act
U.S.-Israel Security Assistance Authorization Act
Never Again Education Act
Uyghur Human Rights Policy Act
Tibetan Policy and Support Act
Taiwan Reassurance Act
American Citizen Coronavirus Relief Act
Leo C. Chase Jr. Department of Veterans Affairs Clinic
Medal of Honor to Sergeant First Class (SFC) Alwyn Cashe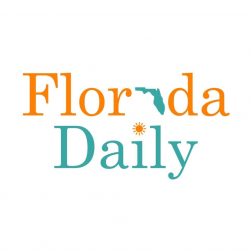 Latest posts by Florida Daily
(see all)