With the regular session of the Florida Legislature ready to begin next week, two Miami Republicans–state Sen. Ileana Garcia and state House Speaker Pro Tempore Bryan Avila–introduced a proposal to create a Biscayne Bay Commission to oversee environmental issues impacting the bay.
The commission would "coordinate all public policy and projects related to the Biscayne Bay;
unite all governmental agencies, businesses, and residents in the area to speak with one voice on bay issues; and act as the principal advocate and watchdog to ensure that Bay projects are funded and implemented in a timely manner." It would also stop "sewage disposal facilities from disposing any waste into the Biscayne Bay."
If passed, the commission would include three members of the Miami-Dade Board of County Commissioners, three members of the Miami-Dade County League of Cities, a member of the South Florida Water Management District Governing Board, a representative from the Florida Department of Environmental Protection (FDEP), a representative from the Fish & Wildlife Conservation Commission (FWC), a representative from the Florida Inland Navigation District, and one from the U.S. Interior Department.
The two legislators weighed in on the proposal on Monday.
"Last August, my community was horrified to see thousands of fish and marine life turn up dead in Biscayne Bay. This fish kill was just another chapter in its recent history of environmental decline," said Avila. "The establishment of a Biscayne Bay Commission is a giant step toward recovery. I am committed to protecting Florida's environment and I am proud to file HB 1177 to protect our beautiful Biscayne Bay."
"When I was sworn in to the Florida Senate last November, I made a promise to my constituents to be a champion for our precious and unique environment. I want to see the beautiful Biscayne Bay protected and preserved for generations to come," said Garcia. "In order to achieve this, we must be united and strategic as we take these critical steps towards recovery. The formation of the Biscayne Bay Commission, through SB 1482, will make certain our approach is both responsible and effective as we work to rescue the Bay and ensure its resiliency."
Reach Kevin Derby at kevin.derby@floridadaily.com.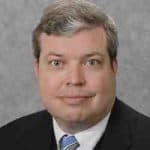 Latest posts by Kevin Derby
(see all)