The Florida Division of Emergency Management (FDEM) has approved more than $173 million for citrus farmers across the Sunshine State as it recovers from Hurricane Irma two years ago.
On Tuesday, at an event in Vero Beach, Gov. Ron DeSantis made the announcement about the funds as his administration continues its effort to distribute federal funds.
"In total, Florida was awarded $340 million by USDA to support Florida's citrus industry, and with today's announcement, the state has approved payments for more than half of that allocation," the governor's office noted.
"Florida is proud to have the best citrus produce in the world," said DeSantis. "Since January, we've been dedicating resources and improving policies to make sure Florida's citrus industry gets back on its feet, and today, we've surpassed the 50 percent milestone for this important funding. For citrus growers still suffering from Hurricane Irma, know this – we are providing recovery funding as quickly as possible, and we will not waiver in our support."
"It is absolutely vital that we support Florida's citrus industry after the devastating impact that Hurricane Irma had on groves across the state," said FDEM Director Jared Moskowitz. "I'm proud that we've been able to renew our focus on this effort and that so far in this administration, we have already awarded more than half of Florida's citrus grant. At the division we will continue to provide staff and resources to support the citrus recovery program until every penny has been paid out."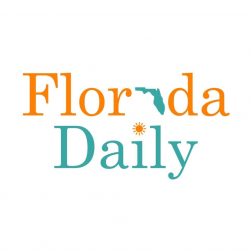 Latest posts by Florida Daily
(see all)