 NewDay USA, one of the nation's leading veteran mortgage lenders, announced on Tuesday that it will create 600 new jobs at 360 Rosemary in West Palm Beach over the next two years.
This new location will serve as the second headquarters for NewDay USA, in addition to its headquarters in Fulton, Maryland.
NewDay USA will occupy more than 50,000 square feet on the top two floors of 360 Rosemary, the 300,000-square-foot, sustainable, Class-A office building at the heart of downtown West Palm Beach's Rosemary Square neighborhood.
"NewDay USA's commitment to growth and job creation will bolster our vision of creating a community of opportunity for all," said West Palm Beach Mayor Keith James on Tuesday. "We are proud to be New Day's newest home and a place where everyone—especially our cherished veterans—can realize their dreams. We look forward to NewDay USA's valuable work and positive economic impact on our community."
"NewDay USA proudly helps veterans and their families achieve greater financial security, and we are excited to establish a new home in West Palm Beach to carry out our mission," said Rob Posner, the CEO of NewDay USA. "South Florida hosts a growing and educated workforce and the state represents the third-largest veteran population in the U.S., making West Palm Beach the ideal choice for our company's second headquarters."
"The Business Development Board believes that NewDay USA will be a transformational relocation for the City of West Palm Beach. This company takes great pride in creating high-quality jobs for our residents and being a big part of the community. We are proud to welcome them as our newest corporate citizen," said Kelly Smallridge, the president and CEO of Business Development Board of Palm Beach County (BDB).
The Business Development Board assisted NewDay USA with access to the City of West Palm Beach's financial resources, as well as expedited permitting and information on community engagement.
NewDay expects to be one of the largest employers in the area, housing 600 employees over the next two years at Rosemary Square. The West Palm Beach Community Redevelopment Agency has approved $1.8 million for the training of new hires at NewDay University. The average salary of a NewDay employee is more than $90,000 and the average age is between 25 and 30.
"The team at Related built a beautiful, state-of-the-art facility that will give our team members a phenomenal environment to work and live. Our team is extremely excited to join this community," Posner said.
NewDay USA will take occupancy of the new office in the fall.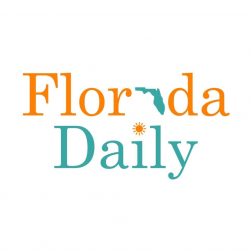 Latest posts by Florida Daily
(see all)