North Florida Land Trust (NFLT) announced on Tuesday that it is one step closer to preserving 541 acres in Marion County known as Big Pine Preserve.
The nonprofit land conservation organization proposed the property to the Florida Department of Environmental Protection (FDEP) and it was recently approved for addition to the Florida Forever Program. The Acquisition and Restoration Council (ARC) voted to add Big Pine Preserve, located within the Ocala to Osceola, or O2O, Wildlife Corridor, to the Longleaf Pine Ecosystems Florida Forever project area. ARC found it to be an important addition to the project area because of its imperiled habitats and potential for outdoor recreation.
"Being added to the Florida Forever list will mean that Big Pine Preserve is eligible for acquisition funding next year," said Jim McCarthy, the president of NFLT, on Tuesday. "This is an extremely important step in preserving Big Pine Preserve which hits all three of our mission points; to protect natural resources, working lands and historic places. It will protect critical habitat for many at-risk species, keep the area free from development, and provide opportunities for things like fishing and hiking. It also sits adjacent to historic Kerr City and includes features that date back to the 1880s including the Kerr City general store and stagecoach road."
NFLT will be working with landowners within Big Pine Preserve to protect their property through the Florida Forever program. Big Pine Preserve contains one of Florida's largest old-growth longleaf pine forests that have not been preserved. The private lands of Big Pine Preserve are surrounded by Ocala National Forest which is home to many imperiled species including the Florida scrub-jay and the red-cockaded woodpecker.
Big Pine Preserve is adjacent to Lake Kerr and near the Salt Spring Recreation Area. Protecting this land for conservation will keep more than a half-mile of lakeshore free from development. The lake is a popular location for fishing and water recreation. It is also close to spring waters and could have water quality implications if not conserved. Preserving the 541 acres will also add more conservation lands available for outdoor activities.
The O2O is a 1.6 million-acre corridor of public and private lands that connects the Ocala and Osceola National Forests. NFLT leads a partnership of public and private organizations dedicated to conservation and land management within the O2O.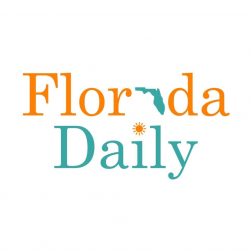 Latest posts by Florida Daily
(see all)