stephanie murphy

-

search results

If you're not happy with the results, please do another search
The State of Florida is one of the last of a handful of states yet to expand Medicaid and it is costing our state billions of dollars, many lives and thousands of jobs.  We urge you to develop a plan to bring billions of our taxpayer dollars home to serve our neighbors and boost our economy.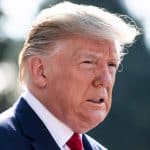 "The goal of U.S. policy is an Iran that is prosperous and lives in harmony with its neighbors and the world," Rubio insisted. "But this will require its clerical leaders to abandon their nuclear weapons ambition; and end their support of violence and terrorism."
U.S. Sen. Marco Rubio, R-Fla., who sits on the U.S. Senate Foreign Relations and the Select Intelligence Committees, took to the national airwaves, appearing on "Face the Nation" on CBS to back the Trump administration's action.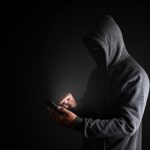 Back in May, on a 97-1 vote, the U.S. Senate passed Thune's "Telephone Robocall Abuse Criminal Enforcement and Deterrence (TRACED) Act" which, according to supporters, "gives regulators more time to find robocall scammers, increases penalties for violators, promotes call authentication and blocking adoption, and brings federal agencies and state attorneys general together to address obstacles to criminal prosecution of robocallers who intentionally flout laws." U.S. Sen. Rand Paul, R-Ky., cast the only vote against the proposal.
The presidential election will get most of the attention, especially as there are no statewide races this year. Republican Donald Trump carried Florida in 2016 and starts with a slight edge here in Florida based on how the GOP has done in close statewide contests in recent years.
The campaign was created by Facebook and the Partnership for Drug-Free Kids‭ and ‬Center on Addiction‭ and has the support of ‬six members of the state's congressional delegation.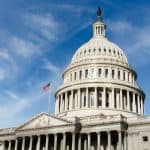 On Wednesday, the House passed the NDAA on a 377 - 48 vote and is now resolving differences with the U.S. Senate. Every member of the Florida delegation backed the NDAA except for U.S. Rep. Franics Rooney, R-Fla., who did not vote.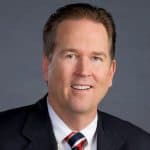 On Wednesday, the U.S. House Ways and Means Committee, on which Buchanan sits, passed the "Know Your Social Security Act," which, according to the Florida Republican's office "helps Americans plan for retirement by making it easier to access critical information about their Social Security earnings, contributions and future benefits." The bill now heads to the House floor. 
First elected to Congress last year after three terms in the Florida House, Spano represents parts of Hillsborough, Lake and Polk Counties.
With Democrats on Capitol Hill and the Trump White House having reached an agreement on a new trade, members of the Florida delegation on a key subcommittee cheered the news and threw their support behind the proposal.