On Tuesday, the Florida Public Service Commission (PSC) approved Settlement Agreements for Florida Public Utilities Company (FPUC) and for Florida City Gas (FCG) to implement savings from the "Tax Cuts and Jobs Act" championed by President Donald Trump and congressional Republicans last year.
"FPUC and the Office of Public Counsel (OPC) agreed on a 2018 Tax Settlement that will reduce the electric utility's base rates by more than $925,000 annually," the PSC announced. "In 2018, $638,000 in net savings will be applied to storm costs, then starting in January 2019 the savings will be used to permanently reduce rates. Another $288,000 in deferred tax savings will first reduce fuel costs and replenish storm reserve funds, then the savings will be used to further reduce base rates in January 2021. In the Florida City Gas case, the company, OPC, and the Federal Executive Agencies agreed to a 2018 Stipulation and Settlement that will reduce the gas utility's base rates by a total of $305,000 in January 2019 to reflect ongoing tax savings. Also starting in January 2019, the company's revenues will be reduced by an additional $305,000 annually for five years to compensate customers for retroactive impacts of the tax law."
PSC Chairman Art Graham weighed in on the agreements on Tuesday.
"We continue to ensure that Florida's customers benefit from the federal tax law changes," said Graham. "Both settlements are in the public interest by making sure customers realize savings through permanently reduced rates."
Consumers across the state should benefit as FPUC serves 32,000 customers in North Florida including Amelia Island on the First Coast and parts of the Panhandle. FCG, which a subsidiary of Juno Beach-based NextEra Energy, Inc, is a natural gas distribution company serving 110,000 residential and commercial customers in Miami-Dade, Brevard, St. Lucie and Indian River counties.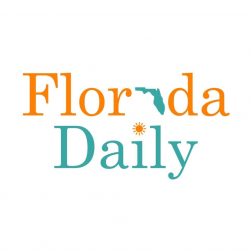 Latest posts by Florida Daily
(see all)