On Tuesday, the Republican National Committee (RNC) showcased a congressman from the Sunshine State in its "Real America" podcast.
RNC Chairwoman Ronna McDaniel hosted freshman U.S. Rep. Carlos Gimenez, R-Fla., in the podcast.
"Today, I'm so excited to be joined by Congressman Carlos Gimenez, who truly has a remarkable story from fleeing Communist Cuba, to becoming mayor of Miami, to now leading Florida's 26th Congressional District in Washington, D.C.," said McDaniel. "While far-left Democrats in Congress are embracing communism and socialism, Cuban-Americans like Congressman Gimenez fought and fled communism to achieve the American Dream."
Gimenez said Hispanics are increasingly open to the GOP.
"Democrats think that somehow all Hispanics are going to be Democrats in the end, and then they got a rude awakening in my district," said Congressman Gimenez. "They won that district by 16 points in 2016 and they lost it by 5 in 2020 – that's a 21 point swing. I attribute that to a lot of it to the defunding the police, the socialism aspect, compared to what was going on in Venezuela and now what's going on in Cuba. And our community liked President Trump's way that he stood up to the folks, you know, putting America first."
The former mayor of Miami Dade County, Gimenez beat then U.S. Rep. Debbie Mucarsel-Powell, D-Fla., in November. He represents all of Monroe County and parts of Miami Dade County.
Reach Kevin Derby at kevin.derby@floridadaily.com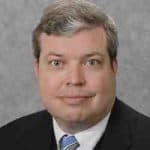 Latest posts by Kevin Derby
(see all)