At the end of last week, Gov. Ron DeSantis appointed "Alligator Ron" Bergeron to the board of the South Florida Water Management District (SFWMD).
DeSantis nominated Bergeron to the board at the end of January but there were questions about how his business interests would impact his service. The Florida Commission on Ethics voted 8-0 last week on an opinion advising that Bergeron could serve on the SFWMD board.
"I am pleased the Florida Commission on Ethics reached a conclusion on this matter and I am happy Ron will be joining the board," said DeSantis. "He has devoted his life to the protection and restoration of our Everglades and water resources. I look forward to his leadership and the contributions he will bring to the district."
The founder and CEO of Bergeron Family, as the governor's office noted, Bergeron is "one of the most successful and largest site development and roadway contractors in the state of Florida." Bergeron has been a leading conservation activist in Florida, including serving two five year terms on the board of the Florida Fish and Wildlife Conservation Commission. While Bergeron's businesses deal with the SFWMD, the ethics commission did not see any conflicts and Bergeron will not vote on matters that could impact his interests.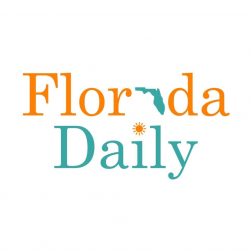 Latest posts by Florida Daily
(see all)