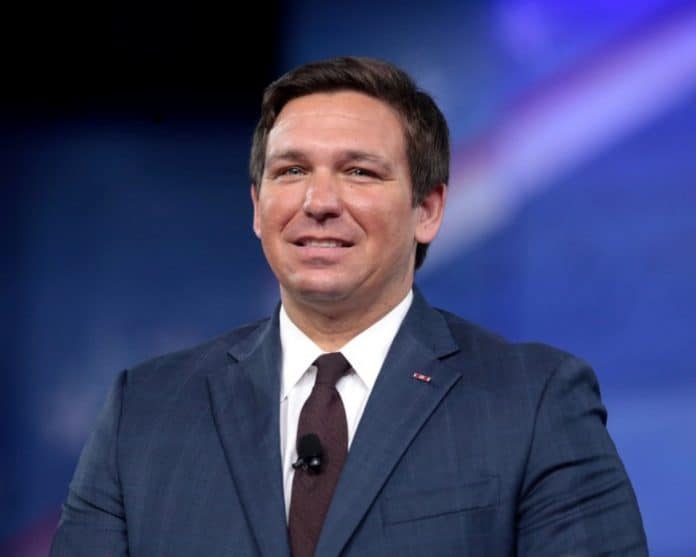 On Friday, Gov. Ron DeSantis signed a proposal to ensure there are no sanctuary cities in the Sunshine State.
At an event in the Panhandle, DeSantis signed the "Federal Immigration Enforcement" from state Sen. Joe Gruters, R-Sarasota, and state Rep. Cord Byrd, R-Neptune Beach, which "prohibits state and local governments from having sanctuary policies in effect and requires such entities to support and cooperate with federal immigration enforcement."
"Earlier this year, I made a promise that we would ban sanctuary cities in Florida and today we are delivering on that promise," said DeSantis. "I am proud to sign the bill presented to me by the Florida Legislature to uphold the rule of law and ensure that no city or county jurisdiction can get in the way of Florida's cooperation with our federal partners to enforce immigration law. This is about public safety, not about politics. We must do everything within our power, and use all the tools available to us, to ensure that our communities are safe."
While he is an ally to President Donald Trump and leads the Republican Party of Florida (RPOF), Gruters contrasted efforts in Tallahassee to those in Washington.
"Florida has once again stepped up when Washington D.C. has failed by passing the strongest ban of sanctuary cities in the country," said Gruters. "This law ensures we do not treat non-citizens better than Americans and it will help ensure Floridians are not being victimized by illegal aliens. This legislation will ensure that our law enforcement agencies are able to cooperate with federal authorities and will get illegal criminals aliens off our streets."
"It has been my honor to stand with Governor DeSantis and Senator Gruters to ensure that Florida is a state that respects the rule of law and the public safety of its citizens," said Byrd.
The governor's office insisted the bill "makes great strides in protecting the public from illegal aliens who unlawfully reside in our state by prohibiting state and local entities from having policies in place which prohibit or impede law enforcement from cooperating with a federal immigration agency" and "requires any sanctuary policies already enacted to be repealed, and gives both the governor and the attorney general authority to initiate enforcement actions against entities who violate the bill's provisions.
"The bill makes Florida's communities safer by requiring county jails to enter into agreements with United States Immigration and Customs Enforcement (ICE) to temporarily house persons subject to immigration detainers. This will ensure that criminals who are in the United States unlawfully are not released back into our communities," the governor's office insisted.
The Florida Democratic Party pounced on the bill on Friday, insisting it was "anti-immigrant" and tried to divide the GOP base, insisting it had drawn "strong condemnation from the business community, national organizations and a bipartisan group of elected officials including former Florida Governor Jeb Bush."
The Florida Democrats also noted that, in April, the "American Civil Liberties Union issued a travel advisory for immigrants and people of color urging them to use extreme caution when traveling to Florida, alerting them of the risks of being racially profiled and detained without probable cause."
Florida Democratic Party Chairwoman Terrie Rizzo came out swinging at DeSantis on Friday and looked to connect him to Trump.
"Shame on Governor DeSantis and Florida Republican legislators who prefer to side with President Trump's xenophobic agenda rather than Florida business owners, elected officials, law enforcement agents and community members who asked him to veto this bill. SB 168 doesn't address any issue in our state. It is a xenophobic and hateful bill that would only create harm in our communities of color, negatively impact our economy and prevent thousands of tourists from visiting our beautiful state. Governor Desantis had the option to put Florida residents first but instead he has put Florida on the map as one of the most anti-immigrant states in our country. This is disgraceful," Rizzo said.
Reach Kevin Derby at kevin.derby@floridadaily.com.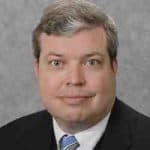 Latest posts by Kevin Derby
(see all)
Laurel Lee Backs Marco Rubio's, Scott Franklin's Bill to Help Florida Specialty Crop Producers With Insurance Coverage

- December 6, 2023, 10:00 am

Neal Dunn Warns DHS that Chinese Nationals Entering the U.S. Through the Northern Mariana Islands

- December 6, 2023, 6:00 am

Greg Steube Wants to Reform Flight Access, Gate Passes for Caregivers, Parents, and Guardians

- December 5, 2023, 8:00 pm