Rusty Roberts, who served as longtime former U.S. Rep. John Mica's, R-Fla., chief of staff, announced on Tuesday that he will run for a congressional seat in Central Florida.
The seat is currently held by U.S. Rep. Stephanie Murphy, D-Fla., who upset Mica in 2016. Murphy is retiring from Congress after three terms.
Roberts offered some of the reasons he is running for Congress as he launched his bid on Tuesday.
"People I talk to are fed up with soaring prices, record inflation, crime, chaos at the border and out-of-control federal spending. I believe that I can make a positive difference in Washington and in their lives," Roberts said. "The last time we had a balanced federal budget was when Republicans took control of Congress in the mid-1990s. I worked successfully with Congressman Mica and Republicans to put the brakes on reckless Washington spending."
"I worked in Congress with John Mica, Ileana Ros-Lehtinen, and US Sen. Paula Hawkins," he added. "Each taught me how to serve constituents to solve problems and get things done. I have been a voting resident of Central Florida for nearly 30 years. I will be a congressman who works not just talks. My work with John Mica helped secure positive results for Seminole, Volusia and Orange Counties."
Roberts pointed to federal funds sent to transportation projects across Central Florida. He also promised to help secure the border, protect the Second Amendment, fight for energy independence and backing a balanced budget.
"While there are several nice folks in this race, no one has the experience and ability to get positive things done and actually hit the ground running. I know this district and the people of this district know me. I look forward to the opportunity to work for and serving my neighbors as their representative in the U.S. House," Roberts said.
Roberts faces a very crowded Republican primary field including former DeBary City Commissioner Erika Benfield, businessman Joe Cavagna, Navy veteran Brady Duke, businessman Tuan Le, Army veteran Jeremy Liggett, Navy veteran Kevin McGovern, businessman and veteran Cory Mills, state Rep. Anthony Sabatini and businessman Scott Sturgill. Engineer Allek Pastrana is running for the Democratic nomination and could be joined by Orange County Commissioner Emily Bonilla, businessman Chris King who the Democratic candidate for lieutenant governor in 2018 and state Rep. Carlos Guillermo Smith.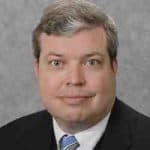 Latest posts by Kevin Derby
(see all)