 This week, U.S. Rep. Stephanie Murphy, D-Fla., spoke at the Federation for American Hospitals Public Policy Conference and Business Exposition. Her remarks are below:
Good afternoon.  Thank you for the kind introduction.  I'm really honored to be here.
I want to start by thanking Chip, Jeff, and the other members of the Federation's staff and board of directors for inviting me to speak.
I also want to express my gratitude to all of you in the audience who have dedicated your professional lives to operating hospitals that strive to deliver the best care to patients.
As I know from my own life, a hospital's work is noble, and it's never done.  Your doors are open 365 days a year, 24 hours a day.  You help patients and their families when they are at their most vulnerable.
A hospital is there at the beginning, the end, and every moment in between.  Babies take their first breath in a hospital, surrounded by doctors and nurses.  As the sun sets on a patient's life, a hospital does everything possible to ensure these final days are peaceful and dignified.  A hospital treats the ill and injured, the young and old, the rich and poor—improving lives, extending lives, and saving lives.
The best hospitals become the beating heart of the community they serve.  They are also engines of economic growth, because families want to live—and firms want to locate—in areas with great health care systems.
And let me state the obvious.  When a patient is treated at a hospital, the last thing they are concerned about is the hospital's ownership structure.  They don't care whether it's a government hospital, a non-profit hospital, or an investor-owned hospital.  The only thing that matters to them is that the hospital provides good care at a fair cost.  For those of us in Congress, that's the point that should matter most too.
The statistics are well-known, but they are worth repeating.  Of the roughly 6,000 hospitals in this country, over 1,000 are investor-owned—employing over 560,000 workers in hundreds of different jobs.  Florida is home to nearly 120 investor-owned hospitals, employing almost 85,000 people—more than any state except for Texas.
I'm proud to represent four investor-owned hospitals in my central Florida district: an HCA hospital in Sanford, an Encompass Health hospital in Altamonte Springs; and two UHS hospitals in Maitland and Orlando.  I'm grateful to the health care professionals at these facilities for their service to our community and to my constituents.
Now, with your indulgence, I'd like to tell you a bit about my background and how the heck I got here—because it's been quite a journey.  I know you must be surprised—even shocked—to hear that a Member of Congress wants to talk about herself.  But I promise that my navel gazing has a larger purpose.  I think hearing my story will help you understand my approach to policymaking generally and to health care specifically.
I was born in Vietnam several years after the Vietnam War ended.  For those of you trying to do the math in your head—yes, I recently turned the big 4-0.  A communist government had taken power in the country.  And it sought to punish those citizens who had worked with American or South Vietnamese forces during the war.  Both of my parents fell into that category.
When I was a baby, and my brother was eight, my father and mother concluded that things had to change.  They wanted us to be safe, to have freedom and dignity, and to have a fair shot at a better future—and they didn't think any of this was possible in Vietnam.
So we fled Vietnam by boat in the dead of night, alongside several other families, my father at the helm.  My parents knew we might not survive the passage.  But they had decided that it was better for our family to die together in search of light than to live in darkness.  Years later, now that I'm the mother of two young children myself, I can't imagine the courage this took.
Unfortunately, several days into our attempted escape, our boat ran out of fuel in the middle of the South China Sea.  We sent out an emergency call and began to drift.  I assume the adults on the boat must have thought the end was near.
Fate, however, had a different plan for us.  Thanks to grace or good fortune, a U.S. Navy ship that was patrolling in the area received our distress signal and located our boat.  The sailors onboard, all of them trained for combat, showed compassion for desperate strangers.  They gave us the fuel and supplies we needed to reach a Malaysian refugee camp.
This was the moment that made the rest of my life possible.  And although I was too young to realize it, this was also my first lesson in America's uniquely wonderful combination of power and generosity.  It's a lesson I've re-learned many times since then, and one that is now etched into my heart.
After spending several months at the Malaysian refugee camp, my family again became the beneficiary of American kindness.  President Carter, in the face of significant public skepticism, made the politically-courageous decision to increase the number of refugees from Southeast Asia that the United States would accept.  This policy change set the stage for the members of a Lutheran Church in Virginia to sponsor my family's passage to the U.S.  We settled in Fredericksburg and eventually became proud American citizens.
In the course of our physical journey from Vietnam to America, and our emotional journey from darkness to light, my family incurred an enormous debt of gratitude to this country.  When I look back at my life, it's clear that many of the choices I made were part of an effort to chisel away at this debt, while knowing that I could never do enough to repay it in full.
It's the reason why, after 9/11, I left my job in the private sector, went to graduate school, and joined the Department of Defense as a civilian employee.  When I saw the country that had rescued my family come under attack, I reacted in a very raw, emotional way.  I realized—instinctively more than intellectually—that I had to do something—anything—to help.  Ultimately, I spent four years as a national security specialist working under two secretaries of defense, who happened to be Republicans.  It was one of the most fulfilling periods of my life.  I served alongside men and women who didn't give a darn about your political views.  All that mattered was accomplishing the mission.
About a decade letter, in 2016, under a different set of circumstances, I again heard the call to serve the country that had saved my life.  By then I had moved with my husband to Orlando.  I was working in the private sector, and quite happily so.  We had two young children and something resembling a normal life.
But in June of that year, a disturbed, hate-filled man walked into the Pulse nightclub in my community and gunned down 49 innocent people who had gathered to dance and have fun with their friends.  The incident knocked the air out of me, and so did the anemic response from the long-serving Member of Congress who represented the area.  It was just business as usual for him.  He simply could not summon the will to support commonsense steps that would make it harder for dangerous people to use battlefield weapons to destroy American lives and tear apart American communities.
Frankly, it made me angry.  But it also made me determined.  So I did something that probably qualifies as certifiably crazy.  Despite having never run for anything in my life, not even student government, I launched a long-shot, four-month campaign to unseat this individual.  I was motivated by this idea that if we want to change Washington, then we need to change the type of people we send to Washington.  I thought about Teddy Roosevelt's declaration that credit goes, not to the critic, but to the man—or woman—in the arena.
Well, lo and behold, I won—becoming the first Vietnamese-American woman in history elected to Congress.  It's hard to put into words the joy and gratitude I felt during my swearing-in ceremony.  I watched my son wave a small American flag that I had received on the day I became a citizen, I reflected on my parents' sacrifices, and I thought about the improbable journey that had taken me to this point and to this place—a journey that would have been impossible in any other country.
So that brings me back to the present day, where I've now begun my second term in Congress.  As you can imagine, my approach to this job has been shaped by the life experiences I just described.
For instance, I know it sounds like a cliché, but because of my past, I see myself as a patriot, not some partisan warrior.  This nation has done so much for me, that's it hard for me to think about it as being divided into Red America and Blue America.  I'm a proud Democrat, but I don't believe either party has a monopoly on good ideas or bad behavior.  I'm worried about the high degree of polarization in this country, and I'm determined not to conduct myself in a way that makes the division any worse.  You won't see me demonize my Republican colleagues, or question their personal motives, or refer to them as the enemy.  They're my fellow Americans, not my adversary.  I may disagree with them on some principles and policies, but I will always look to find common ground wherever possible.  My party affiliation matters to me—but my country, my constituents, and my conscience matter more.
Another way my past has influenced my present is that I've tried to bring the "mission first" philosophy I learned at the Department of Defense to my work in Congress.  The role of a Member of a Congress is multi-faceted.  We file bills to change laws, provide oversight of and guidance to the executive branch, help constituents navigate the federal bureaucracy, and use our platform to raise public awareness about issues that may not be getting the attention they deserve.
On the legislative front, my primary mission will always be to get good bills over the finish line—because good bills only make people's lives better if they become law.  That means the bill must get through the House, through the Senate, and be signed by the President. Politics is the art of the possible.  And in a federal government where power is divided between the parties, nothing is possible unless it has bipartisan support.  Whether they are Republicans or Democrats, members of Congress who insist on purity will make no progress.  And from my perspective, making progress—even if it's incremental—is the entire point of public service.
I think my commitment to bipartisanship and my focus on getting things done enabled me to be very effective during my first term in the House, even though Democrats were in the minority.  I don't intend to change this approach during my second term, now that House Democrats are in the majority—not least because Republicans still control the Senate and the White House.
As you know, I've been appointed to the Ways and Means Committee, which has jurisdiction over Medicare and other health care policies.  That's one of the main reasons I wanted to serve on the Committee.  When I talk to my constituents, many tell me it's a challenge to afford high-quality health care—whether it's hospital care, physician care, or prescription drugs.  I think Ways and Means gives me a powerful platform to make their lives better.  I want to use this platform to further strengthen our health care system, not to dismantle or demolish what we have already built.
So I'm excited to do a deep dive into our complex health care system, and I intend to start by listening to and learning from stakeholders like yourselves, folks who have earned their expertise through a lifetime of experience.  As my colleagues and staff can attest, I am a something of a fanatic about the need for fact-based policymaking.  I have seen the damage that can be caused when well-meaning government officials propose or enact policies that are not grounded in a deep understanding of the field they seek to regulate.  While I cannot promise that I will always agree with the Federation on every policy proposal, I can promise that you will always have a full and fair opportunity to make your case to my office, and that your position will inform my decision.
In addition to serving on Ways and Means, I also lead the Blue Dog Coalition, which is a group of 27 Democrats who represent red or purple districts and who pride ourselves on being pragmatic and bipartisan.  One of my fellow Blue Dogs recently wrote an op-ed in which he said it takes a steel spine to be a moderate lawmaker in today's political climate.  I would add that it also takes a thick skin.  If you were to peruse the comments section of my Twitter or Facebook feed, which I don't recommend you do, you may see me referred to as a "socialist" or a "Pelosi puppet" by the far right and as a "disloyal Democrat" by the far left.  As I like to say, if you drive down the center of the highway, you should expect to get hit by cars in both the right and left lanes.  By the way, I always scratch my head at the "socialist" charge since my family fled a socialist country and I am well-versed in socialism's flaws.  I can assure you I am a capitalist, just one who believes there is more we can do to make capitalism work better for all Americans.
My final point is this.  I never let a little criticism on social media obscure what I regard as a fundamental truth, which is that the vast majority of Americans are tired of partisan games and gridlock.  They're not impressed by simplistic responses to serious, complex problems—including problems in our health care system.  They expect their elected leaders to do their homework; to identify fiscally-responsible and politically-feasible solutions to our country's most pressing challenges; and then to build enough bipartisan support so those solutions can become law and make an actual difference in people's lives.
That is, and will always be, my north star.
Thank you again for all you do to help patients and to strengthen communities.  And thank you again for inviting me to speak.
U.S. Rep. Stephanie Murphy, D-Fla., was first elected to Congress in 2016.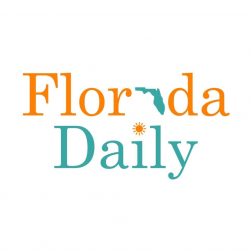 Latest posts by Florida Daily
(see all)