Tag: people for the american way
U.S. Rep. Ted Deutch, D-Fla., introduced the amendment at the start of the month with U.S. Reps. John Katko, R-NY, Jim McGovern, D-Mass., and Jamie Raskin, D-Mary., as the main backers. U.S. Rep. Val Demings, D-Fla., is also behind it.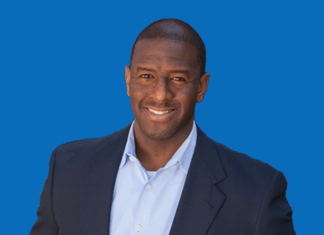 On Tuesday, Michael Keegan, the president of liberal group People For the American Way, announced Gillum is returning to his group as a senior fellow.