 Last week, the U.S. House Foreign Affairs Committee passed a bill strongly supported by the Florida delegation to put more pressure on Iran for the disappearance of Robert Levinson, a Florida resident who has been missing in that Middle Eastern nation for almost 13 years.
Last year, U.S. Sen. Marco Rubio, R-Fla., and U.S. Rep. Ted Deutch, D-Fla., brought out the "Robert Levinson Hostage Recovery and Hostage-taking Accountability Act" which "cements in place programs to address hostage-taking, and gives the United States government new tools to rescue hostages and punish their captors." The bill sanctioned individuals who take Americans hostage, elevates the Special Presidential Envoy for Hostage Affairs to the rank of Ambassador and creates an inter-agency Hostage Recovery Fusion Cell and a Hostage Response Group.
Among the bills supporters are U.S. Sens. Chris Coons, D-Del., Patrick Leahy, D-Vt.. and Bob Menendez, D-NJ, and U.S. Reps. Ted Lieu, D-Calif., Michael Waltz, R-Fla., and Joe Wilson, R-SC.
Deutch, who leads the U.S. Middle East and North Africa Subcommittee, was able to get his bill through the Foreign Affairs Committee without opposition last week.
"As we approach the 13-year mark since Bob Levinson's disappearance, it is meaningful that my Democratic and Republican colleagues unanimously supported this bill to strengthen our recovery efforts of American hostages around the world. Bringing Americans home must be a priority of our government," Deutch said.
Deutch's bill is still before the U.S. House Judiciary Committee. Rubio's bill has been before the U.S. Senate Foreign Relations for a year.
The Florida delegation has worked together in recent years to pass resolutions in both chambers of Congress demanding Iran offer more assistance in getting Levinson back home. Levinson worked for the FBI and DEA went missing in 2007 during a private investigation case in Iran involving cigarette smuggling. Back in 2013, the Associated Press ran a story insisting Levinson worked for the CIA.
Reach Kevin Derby at kevin.derby@floridadaily.com.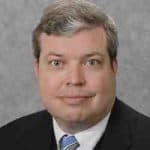 Latest posts by Kevin Derby
(see all)