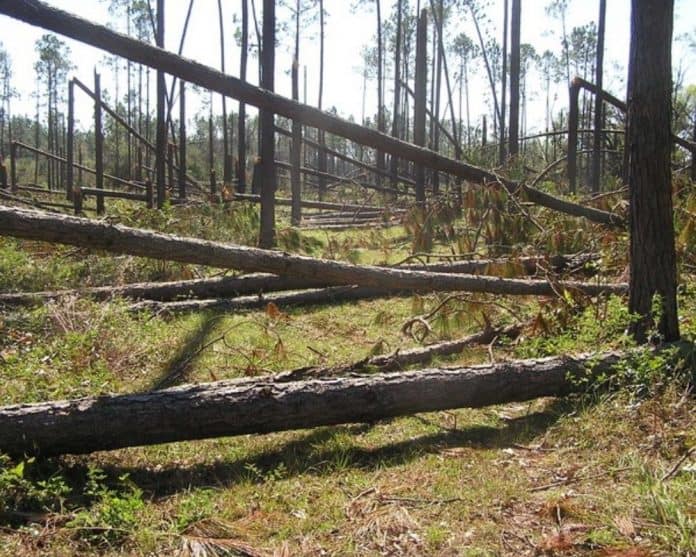 This week, the U.S. Department of Agriculture (USDA) and the state government reached an agreement as the federal government is sending $380.7 million in block grants to help Florida's timber industry recover from Hurricane Michael which hit the Sunshine State in 2018.
Gov. Ron DeSantis announced the funds would be coming to Florida to help the timber industry. According to Florida Agriculture Commissioner Nikki Fried, more than 550 million trees in Florida were damaged by the hurricane and the timber industry lost $1.3 billion due to it.
"My administration has been working tirelessly to secure this agreement for timber producers in Northwest Florida," said DeSantis on Thursday. "Today, we are another step closer to providing much-needed relief to those still feeling the impacts of Hurricane Michael. I look forward to continue working with the USDA to develop a comprehensive plan that will maximize benefits for our farmers. Thank you, President Trump, Secretary Purdue, Senator Rubio and Congressman Dunn, for your partnership in the continued effort to rebuild Northwest Florida."
"In response to COVID-19, we have been running the largest operation in our state's history, and still, we've been able to stay focused on hurricane recovery, paying out more than $444 million since March 15," said Florida Division of Emergency Management (FDEM) Director Jared Moskowitz. "Overall, since January 2019, we've been able to pay out more than $2.4 billion for hurricane recovery, including $250 million for citrus farmers recovering from Hurricane Irma. We'll be able to use this success to ensure we are administering this long-overdue funding for timber farmers impacted by Hurricane Michael as efficiently as possible."
According to the governor's office, the funds could be sent out as early as fall.
"The agreement includes relief for all types of timber producers, as well as farmers who have damaged irrigation systems," the governor's office noted. "Following today's announcement, state officials will work with USDA to create a plan to distribute these funds. To prepare, agricultural producers in Northwest Florida can begin to collect planting records, photographic evidence from the storm and apply to the USDA Emergency Forest Restoration Program."
"The signing of this agreement has been long-awaited and is a positive step forward for Florida's timber producers," said Fried. "We worked closely with the USDA for nearly a year to secure this relief for our timber industry, which has continued to show extraordinary resilience through wildfires, drought, and other challenges. With this agreement signed, our Florida Forest Service will be working with timber producers to get checks in hand and trees in the ground, and help Florida's farmers repair and rebuild irrigation infrastructure. Thank you to Secretary Perdue for helping put Florida's $25 billion timber industry first."
"Florida's forests support thousands of jobs and are critical to the Florida Panhandle's economy and ecology," said Erin Albury, the state forester and the director of the Florida Forest Service. "We will work closely with our state's Panhandle timber producers and forest landowners to help deliver the assistance for which they've waited for nearly two years."
Members of the Florida delegation cheered the news.
"It's great news that USDA and the State of Florida have reached an agreement on the timber disaster block grant program," said U.S. Sen. Marco Rubio, R-Fla. "The timber industry is integral to Northwest Florida's economy, but Hurricane Michael's destruction decimated timber tracts, erasing decades of investments and putting the viability of the regional economy in jeopardy. Today's announcement is a critical step towards recovery for Florida's timber growers, who lost an estimated $1.3 billion due to the hurricane, and I look forward to continuing to help the timber industry get back on its feet."
"After Hurricane Michael hit our district, I made it a priority to help our timber farmers and forest landowners recover from the loss of 72 million tons of timber. Our Florida foresters are our best environmental stewards, and their livelihood depends on smart and sustainable conservation practices," said U.S. Rep. Neal Dunn, R-Fla. "These block grants will provide much-needed relief. I want to thank Governor Ron DeSantis and Secretary Perdue for their help ensuring that the necessary resources flow to North Florida. This is another huge step towards recovery."
Reach Kevin Derby at kevin.derby@floridadaily.com.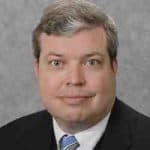 Latest posts by Kevin Derby
(see all)