Last week, the Humane Society of the United States named U.S. Rep. Vern Buchanan , R-Fla., "Legislator of the Year." Buchanan won the honor for his record in 2015, making him the first member of the House to win the award twice.
Buchanan weighed in on the award on Thursday as he was one of 34 members of Congress to earn the highest ranking from the Humane Society in 2019.
"Preventing animal cruelty and protecting threatened wildlife are bipartisan issues that we can all get behind," Buchanan said. "I'm humbled to have been able to help pass important legislation that will protect animals across the country from abuse. Whether it's protecting endangered species like Florida's beloved manatees from extinction, banning the torture of pets or ending the cruel and inhumane treatment of horses, I'm honored to fight in Congress on these important issues."
"During these challenging times, Representative Buchanan continues to show the best of true congressional leadership by passing laws to protect pets and wildlife and championing the interests of all animals. His sponsorship of the path-breaking federal law, the PACT Act, will ensure that perpetrators of extreme animal cruelty face severe federal penalties. History is replete with examples of criminals who hurt animals only to escalate to hurting humans, so bringing to justice those who commit unspeakable acts of violence against innocent animals will make the world safer for everyone," said Humane Society Legislative Fund President Sara Amundson.
Earlier this month, Buchanan and U.S. Rep. Alcee Hastings, D-Fla., continued their efforts to warn about live animal markets and events in China, including the Yulin Dog Meat Festival. They wrote President Donald Trump on the matter last week, following up on a letter they sent him back in April. They called on Trump to call for China to ban live animal markets. Back in November, the two congressmen teamed up with U.S. Sen. Jeff Merkley, D-Oreg., to introduce a resolution "calling on all nations to end their dog and cat meat trade and to enforce existing laws against the trade."
In 2016, Buchanan brought out the Safeguard American Food Exports (SAFE) Act which bans exporting horses to Mexican slaughterhouses. Buchanan has also led the charge on Capitol Hill to stop domestic slaughterhouses from creating horse meat for human consumption. Back in December 2018, Trump signed a proposal from Buchanan and Hastings banning the slaughter of cats and dogs for human consumption as part of the Farm Bill. Last year, Buchanan and U.S. Rep. Ted Deutch, D-Fla., brought out the "Preventing Animal Cruelty and Torture (PACT) Act." Buchanan is one of the leaders of the Animal Rights Caucus.
Reach Kevin Derby at kevin.derby@foridadaily.com.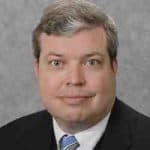 Latest posts by Kevin Derby
(see all)