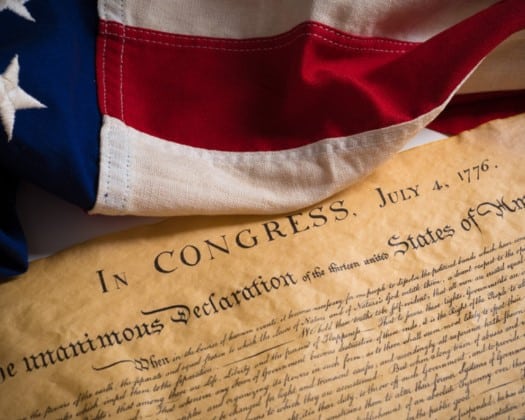 1776 was one of the most decisive years in history with the Declaration of Independence, the British capture of New York and George Washington leading the American army across the Delaware to victory at Trenton. But while the United States gained independence that year, the new nation failed to obtain East Florida and helped ensure southern states–namely Georgia and South Carolina which fell to the British later in the war–were vulnerable.
On June 28, 1776, American forces repulsed a British attack on Charleston, South Carolina. After the battle, the leaders of South Carolina and Georgia urged the American forces, led by Maj. Gen. Charles Lee, attack Saint Augustine and take East Florida from the British. Leaving Brig. John Armstrong in charge of Charleston, Lee turned his eyes to launching an invasion of East Florida.
During his tenure in charge of the Southern Department, Lee encountered a problem that plagued American efforts during the war: tensions between state governments on one side and Congress and its army on the other. South Carolina President John Rutledge insisted he was in charge of his state's forces even when they were in Georgia. Lee and Rutledge clashed over the matter in August, finally reaching an agreement that some of the troops from South Carolina could be used to invade East Florida. But the tensions would continue to impact the American effort in the South, even leading to duels between military commanders and political leaders. In 1777, Col. Lachlan McIntosh shot and killed Georgia Gov. Button Gwinnett, a signer of the Declaration, in a duel prompted, in part, by their clashes over an effort to invade East Florida. A year later, Maj. Gen. Robert Howe and South Carolina political leader Christopher Gadsden fought a duel stemming in part from issues resulting from Howe's tenure as commander of the Southern Department.
With 1,500 soldiers under his command, Lee prepared for the invasion even as other problems arose. Armstrong wanted to take the field instead of defending Charleston, asking Lee if he could switch spots with Howe who was serving under the commanding general in Georgia. Lee urged Congress and Gen. George Washington to send more troops to Georgia, arguing that he needed at least 1,000 cavalrymen to invade East Florida. While Washington agreed with Lee, with New York being threatened, Congress did not send more soldiers to the South Department. Once in Georgia, Lee found himself hard-pressed to obtain affordable supplies as merchants and planters tried to make a profit off of the army.
Convinced he needed more men and cannons, Lee found himself arguing with the Georgia state government which was pressing him to attack East Florida. Lee insisted his forces would not be able to manage through south Georgia and north Florida, particularly the mostly unsettled marshy wasteland between the St. Marys and the St. Johns Rivers. Despite that, the Georgia government continued to push Lee to attack even while he insisted on taking up defensive positions.
Lee complained about the Georgia politicians in a letter to Armstrong on August 27 in quite memorable terms.
"The People here are if possible more harum skarum than their sister colony," Lee complained. "They will propose anything, and after they have proposed it, discover that they are incapable of performing the least. They have propos'd securing their Frontiers by constant patroles of horse Rangers, when the scheme is approv'd of they scratch their heads for some days, and at length inform you that there is a small difficulty in the way; that of the impossibility to procure a single horse–their next project is to keep their inland Navigation clear of Tenders by a numerous fleet of Guarda Costa arm'd boats, when this is agreed to, they recollect that they have not a single boat–Upon the whole I shou'd not be surprized if they were to propose mounting a body of Mermaids on Alligators."
Lee would soon have other concerns. At the start of September, Lee was ordered to report to Washington to help defend New York, taking troops from Virginia and North Carolina, which had been stationed in Georgia, with him. Remaining in Georgia, Howe ordered a small party to advance to Florida, chasing some Loyalist forces away from the St. Marys to the south bank of the St. Johns. "The party which was on the St. Marys has been obliged by a strong one of the rebels to abandon that river and to retire on the south side of the St. Johns River," reported Col. Augustine Prevost who was in charge of British forces in East Florida, adding that a sergeant and five soldiers had been captured by the Americans.
Howe was back in Charleston by the end of September, leaving some soldiers around Savannah to defend Georgia. Hearing that Howe was on his way back, claiming ill health, Armstrong, who had been in charge of the Southern Department once Lee left, promptly headed home to Pennsylvania, leaving Brig. Gen. James Moore in command. Howe would take over in the spring when Moore died of a stomach ailment.
Florida was nowhere near center stage in 1776 but the events that took place helped shape the rest of the war. During 1777 and 1778, even while he supported mainly staying on the defensive, Howe would plan two more invasions of East Florida which both failed, thanks, in large part, to continued clashes with state leaders and problems with supplies. Georgia authorities would only authorize Howe to take command of their forces when the British were about to take Savannah at the end of 1778.
Still, there was one highlight of the year for the frustrated leaders of the Southern Department–the Declaration of Independence.
Lee wrote to Patrick Henry in May 1776, urging him to support independence.
"I can assure you that the spirit of the people cries out for this Declaration. The military, in particular, men and officers, are outrageous on the subject. And a man of your excellent discernment need not be told how dangerous it would be in our present circumstances to dally with the spirit, or disappoint the expectations of the bulk of the people. May not despair, anarchy, and finally, submission, be the bitter fruits? I am firmly persuaded that they will," Lee wrote.
"In this persuasion, I most devoutly pray that you may not merely recommend, but positively lay injunctions on your servants in Congress to embrace a measure so necessary to our salvation," Lee added.
Howe learned about the Declaration in Charleston on August 9 when he was about to join Lee in Georgia. Writing the North Carolina Council of Safety, Howe related how Charleston reacted to it.
"The Declaration of Independence this moment receiv'd by express from Congress gives the highest satisfaction to every individual (a few Tories excepted) in this Place, permit me sir to congratulate your Honorable Board upon this occasion," Howe wrote. "It is indeed important and teeming with Event. It calls for the Exercise of every Publick, every private Virtue; all private pique personal prejudice party animosity & opposition shou'd be forgotten, for that wretch will be truly contemptible who suffers these to have influence upon his conduct at this truly awful crisis, when union alone can Effect the Glorious Establishment we are struggling for."
Despite the efforts of Howe and other American leaders in 1776, it would take another four and a half decades for Florida to join that "Glorious Establishment."
Kevin Derby is focusing on the American Revolution in his studies as a Ph.D. candidate at the University of the Cumberlands. He can be reached at kevin.derby@floridadaily.com.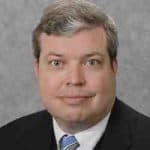 Latest posts by Kevin Derby
(see all)