andrew gillum

-

search results

If you're not happy with the results, please do another search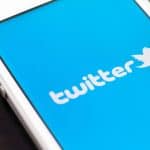 This week, Morgan took to Twitter to call the former Tallahassee mayor's new voter registration drive "phony."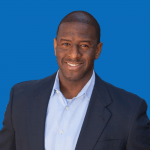 On Tuesday, Michael Keegan, the president of liberal group People For the American Way, announced Gillum is returning to his group as a senior fellow.
After announcing efforts to register voters across the Sunshine State last week, the Florida  Democratic Party and former gubernatorial candidate Andrew Gillum bolted out of the gate to flip the state in 2020 and deny President Donald Trump a second term. 
Former Tallahassee Mayor Andrew Gillum showed this week that he wants to remain a force in Florida politics despite being edged by Republican Ron...
The Florida Commission on Ethics recently released its findings which indicated probable cause that Gillum may have broken state laws during trips with lobbyists in 2016. 
For the moment, O'Rourke looks headed to Iowa as his 2020 plans begin to develop. Gillum might enjoy a little buzz but, if he runs for president, he will be exposed as a pretender instead of a contender. 
Over the weekend, Tallahassee Mayor Andrew Gillum conceded to former U.S. Rep. Ron DeSantis, R-Fla., the Republican gubernatorial candidate and the next governor of the state of Florida. 
After their loss on Tuesday night, the Democrats have not won a Florida gubernatorial election since 1994 when then Gov. Lawton Chiles held off Republican Jeb Bush. 
Holder, who served for most of former President Barack Obama's time in the White House, has opened the door to running for president in 2020. He has also been helping Democrats across the nation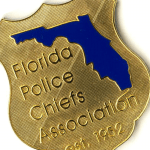 The FPCA is the latest law enforcement group to endorse DeSantis, joining the Police Benevolent Association, the Broward Sheriff's Office Deputies Association and most sheriffs in the state in backing the Republican.