Last week, U.S. Sen. Marco Rubio, R-Fla., announced he was named the most effective Republican senator in the 116th Congress (2019-2021) according to a non-partisan analysis produced by the Center for Effective Lawmaking (CEL), an initiative of the University of Virginia and Vanderbilt University.
CEL also ranked Rubio as the top-performing Republican in the areas of Civil Rights, International Affairs, and Trade.
"Although he chaired the Senate Small Business Committee, his legislative portfolio was wide-ranging," CEL wrote. "It included laws in areas ranging from disaster relief (establishing advanced contracts for emergency relief efforts) to foreign affairs (with the Hong Kong Human Rights and Democracy Act of 2019 and the Uyghur Human Rights Policy Act of 2020) to the Supporting Veterans in STEM Careers Act."
As chairman of the U.S Senate Committee on Small Business and Entrepreneurship, Rubio created the Paycheck Protection Program (PPP). Florida benefited enormously from the PPP, which sent $42.1 billion in financial assistance to 608,905 loans throughout the state to small businesses, saving over 3.3 million jobs. Former CBO Director Doug Holtz-Eakin called PPP "the single most effective fiscal policy ever undertaken by the United States Government."
Earlier this year, a non-partisan analysis produced by GovTrack ranked Rubio as the second top leader compared to all senators in 2020. In February Rubio released a report called "Fighting for Florida: Mid-Term Update," detailing his legislative accomplishments in 2020 and the landmark laws he wrote over the past four years.
Key 2020 highlights from the report:
Constituent Service Award. Senator Rubio's award-winning federal casework team helped roughly 17,000 Floridians deal with everything from being stranded overseas due to the coronavirus lockdowns to navigating the agency process for veterans, immigrants, servicemembers, the unemployed, and the homeless. Overall, the team handled nearly 41,000 cases over the past four years.
New Laws. Senator Rubio authored dozens of laws over the past four years, including the historic expansion of the child tax credit, the VA Accountability and Whistleblower Protection Act, the Central Everglades Planning Project (CEPP), numerous bills on Venezuela and China, and, of course the Paycheck Protection Program. Below is a partial list from 2020:
Paycheck Protection Program and multiple expansions, totaling more than $800 billion
5G Innovation Funds based on Rubio's Utilizing Strategic Allied (USA) Telecommunications Act
Corporate Transparency Act
Strengthening America's Supply Chain and National Security Act
Commission on the Social Status of Black Men and Boys Act
Supporting Veterans in STEM Careers Act
Federal Advance Contracts Enhancement (FACE) Act
Suppressing Looming Invasive Threats Harming Everglades Restoration (SLITHER) Act
Coast Guard Shore Infrastructure Improvement Act
Intelligence Authorization Act (IAA) for Fiscal Year 2021
Robert Levinson Hostage Recovery and Hostage-Taking Accountability Act
U.S.-Israel Security Assistance Authorization Act
Never Again Education Act
Uyghur Human Rights Policy Act
Tibetan Policy and Support Act
Taiwan Reassurance Act
American Citizen Coronavirus Relief Act
Leo C. Chase Jr. Department of Veterans Affairs Clinic
Medal of Honor to Sergeant First Class (SFC) Alwyn Cashe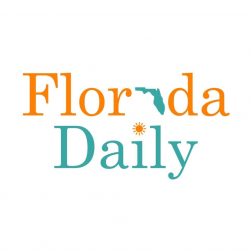 Latest posts by Florida Daily
(see all)
Casey DeSantis: Florida Disaster Fund Raised $20 Million in First 48 Hours as State Recovers From Hurricane Ian

- October 3, 2022, 6:00 pm

Ron DeSantis Calls on Lee County Electric Cooperative to Accept Aid to Expedite Power Restoration

- October 3, 2022, 5:00 pm

After Hurricane Ian, Farm Share Supplied 500,000 Pounds of Food, Water, Relief Supplies in Florida

- October 3, 2022, 12:00 pm