At the end of last week, Crist and U.S. Rep. Suzanne Bonamici, D-Oreg., said they would introduce the "Preventing Health Emergencies And Temperature-related (HEAT) Illness and Deaths Act" which, they insist, will "strengthen and expand interagency efforts to address extreme heat, provide $100 million in funding for community projects that mitigate heat-related health risks, and issue recommendations for federal action on heat-health issues."
The bill would formalize the creation of the National Integrated Heat Health Information System (NIHHIS) Interagency Committee "to enhance interagency efforts to address extreme heat" which would include conducting a study "on extreme heat and issue recommendations to improve heat-health planning, preparedness, response, resilience, adaptation, and environmental justice and equity." The bill would also send $100 million to help communities to help reduce extreme heat-related illnesses and deaths.
"Extreme heat kills more Americans on average than any other weather event. This summer, extreme heat killed over 200 Americans when a record-breaking heatwave moved across the Pacific Northwest. US cities experienced one of their hottest summers to date, with July 2021 being the world's hottest month ever recorded according to the National Oceanic and Atmospheric Administration. And recent reports on Hurricane Ida indicate that extreme heat in the aftermath of the storm is responsible for 10 of the 14 reported deaths in New Orleans," Crist's office noted.
"This summer, the US hit its hottest month ever recorded – and tragically many died as a result of record-breaking temperatures," said Crist. "Frankly, we don't have time to waste. That's why I'm proud to introduce the Preventing HEAT Illness and Deaths Act – legislation that will strengthen federal efforts to address extreme heat, help cities mitigate the impacts, and most importantly, save lives."
"Oregon faced multiple extreme heat emergencies this year, and we continue to mourn the lives that were lost," said Bonamici. "Heat-related deaths are more likely to endanger lower-income communities and communities of color. These fatalities are preventable, and we must take action now to protect workers, seniors, and marginalized groups who are at risk as these climate-change-induced, extreme weather emergencies become more frequent. I'm pleased to join Rep. Crist in introducing the Preventing HEAT Illness and Deaths Act to make our communities safer."
"This summer, fueled by the human-caused climate crisis, our country has experienced unprecedented extreme heat events that have killed hundreds of Americans and sent many more to the hospital. Resulting in part from the practice of historic redlining, the risks of this extreme heat have fallen disproportionately on low-income communities and communities of color who have less tree cover and more pavement," said Senator Markey. "This national problem requires a national response. That is why I am introducing the Preventing HEAT Illness and Deaths Act to establish an interagency committee to oversee and amplify federal efforts to address extreme heat and provide financial assistance to communities to reduce their exposure to extreme heat."
The Union of Concerned Scientists, the Sierra Club, the League of Conservation Voters, the Natural Resources Defense Council, Physicians for Social Responsibility, the American Public Health Association, the Climate Psychiatry Alliance, the Alliance of Nurses for Healthy Environments, the American Academy of Pediatrics, the Virginia Clinicians for Climate Action and the Adrienne Arsht-Rockefeller Resilience Center at the Atlantic Council are backing the proposal.
The bill is being championed in the U.S. Senate by U.S. Sens. Ed Markey, D-Mass., and Alex Padilla, D-Calif.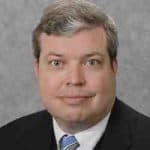 Latest posts by Kevin Derby
(see all)