From his seat on the U.S. House Appropriations Committee, U.S. Rep. Charlie Crist, D-Fla., announced almost $7 million in federal funds will be headed to help the homeless in Pinellas County.
On Tuesday, Crist said that, as part of the $2.2 trillion stimulus package the White House and Congress agreed to at the end of March, $6.8 million is headed to his district to help the homeless "prevent, prepare for, and respond to the coronavirus pandemic" with the congressman pointing to the high risks that population faces.
"People experiencing homelessness are one of the most at-risk groups for getting sick and transmitting the virus," said Crist. "Unfortunately the economic pain we are experiencing may lead to more people going without a home.
"These funds will help ensure more of our residents have a roof over their head and the medical support needed to limit the spread of COVID-19 within this vulnerable population," Crist added.
First elected to Congress in 2016, Crist held three state cabinet offices as a Republican, including being elected governor in 2010. After running for the U.S. Senate with no party affiliation, Crist joined the Democrats at the end of 2012.
Reach Kevin Derby at kevin.derby@floridadaily.com.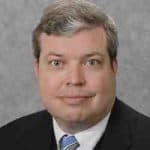 Latest posts by Kevin Derby
(see all)