 From her perch on the U.S. House Transportation and Infrastructure Committee's Economic Development, Public Buildings and Emergency Management Subcommittee, U.S. Rep. Debbie Mucarsel-Powell, D-Fla., announced more than $2 million in federal funds are headed to Key West.
Last week, Mucarsel-Powell announced that the Federal Emergency Management Agency (FEMA) is sending $2,014,650 to the city of Key West to fix the King Fish Pier and Tarpon Pier which were damaged by Hurricane Irma back in 2017.
"As we deal with a public health and economic crisis in the midst of hurricane season, the last thing my constituents need to be worried about is reimbursements from Hurricane Irma. I address this issue with FEMA every chance I get, including in a public hearing prior to the pandemic, and I am glad to see them taking steps to get our community the funds they are owed," said Mucarsel-Powell.
Mucarsel-Powell used the opportunity to push a  $1.5 trillion infrastructure proposal that passed the House last week on a party-lines vote.
"As we learn from past disasters like Irma and continue to rebuild, I urge my Senate colleagues to support the Moving Forward Act, which invests in resilient infrastructure that can withstand rising sea levels and strong storms," she said.
"The city of Key West would especially like to thank our Congresswoman Debbie Mucarel-Powell whose persistence and diligence moved this stalled project along," said Key West Mayor Teri Johnston. "The funding for the City Marina at Garrison Bight King Fish and Tarpon Pier repairs represent a critical component of our post-Irma infrastructure work. The city of Key West is thankful to have such a fighter for us in Washington."
Reach Kevin Derby at kevin.derby@floridadaily.com.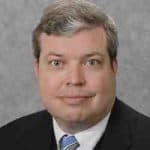 Latest posts by Kevin Derby
(see all)