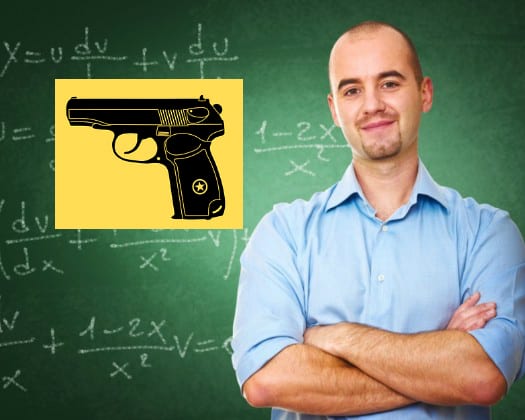 A new poll shows Florida is divided by region on whether trained classroom teachers should be allowed to carry guns at school on a voluntary basis.
St. Leo University released a poll on the subject on Thursday. Currently, only seven of the 67 counties in Florida have such a policy but 42 percent of those surveyed want to see their counties allow teachers to carry guns while 50 percent oppose the idea.
"On a more regional basis, however, some clearer majority preferences emerged. For instance, survey respondents from 16 counties in the northwest part of the state show that 60 percent strongly or somewhat support allowing trained classroom teachers to carry firearms. That area (designated Florida's Northwest District by the Florida Association of City Clerks) includes Bay County, home to Panama City in the Florida Panhandle, which is one of the seven school districts to move ahead with the option of offering training to teachers," St. Leo University noted. "In the 17-county Northeast District, though, only 48 percent of respondents overall strongly or somewhat support the allowing teachers to carry firearms in the classroom. That result may be influenced by the presence of Duval County, home to the city of Jacksonville; Duval County schools do not support arming teachers. Other nearby rural counties in the same geographic district said they were proceeding with the firearms training program for teachers earlier this year: Gilchrist, Lafayette, Putnam, and Suwannee.
"The other two county school districts that were reported to be moving forward with the training for arming teachers are Republican-leaning Okeechobee (inland and north of Palm Beach) and Levy (on the central Gulf Coast) counties," the university added.
Frank Orlando, the director of the St. Leo University Polling Institute and a professor of political science at that Pasco County school, weighed in on the poll on Thursday.
"The way individual counties move forward "could be an interesting experiment in state and local governance," Orlando said. "Larger counties in Florida tend to be more Democratic, but smaller, more Republican counties will have the chance to test the system for themselves."
The survey of 500 Florida voters was taken from Nov. 13 through Nov. 18 and had a margin of error of +/- 4.5 percent.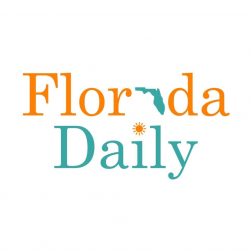 Latest posts by Florida Daily
(see all)