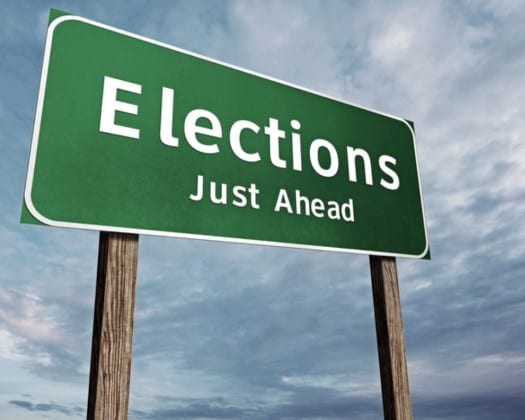 In two weeks, Jacksonville voters will go to the polls in the first round of the city elections. If none of the candidates claim a majority in the first round on March 19, the top two vote-getters will meet in the May runoff.
The main event pits incumbent Mayor Lenny Curry against former City Council President Anna Lopez Brosche, a fellow Republican.
Last month, the Duval County Republican Party sent out a press release entitled "Duval GOP Chair Challenges Brosche's Loyalty."
The Duval GOP praised the "bipartisan support" from Democrats backing Curry was but criticized Brosche for her "bipartisan support" from Democrats.
"It's unfortunate that Brosche has decided to run against a popular and successful Republican mayor who enjoys broad bipartisan support," the press release noted.
Curry has touted the endorsements from Democrats like U.S. Rep. Al Lawson, D-Fla., and City Councilman Tommy Hazouri who served a term as mayor in the late 1980s and early 1990s.
For her part, Brosche has reeled in the support of local Democrats like City Councilman Garrett Dennis.
The Duval County GOP didn't admonish other Republican candidates who are running for local offices who have given money or obtained support from Democrats.
"I was surprised by that," said former Councilman Don Redman. Redman is one of three Republicans vying for the City Council Group 4 at-large seat. The other candidates in the race are businessman Harold McCart and former City Councilman Matt Carlucci.
Carlucci has been out front with strong fundraising but opponents claim that most of his support is coming from local Democrats.
"Carlucci, this guy is more democrat than he is Republican," insisted Redman. "He is more liberal than he is conservative."
According to campaign reports, Carlucci has contributed to local Democrats over the last decade, like John Crescembeni, Alvin Brown, Kimberly Daniels, Hazouri, Reggie Brown and Dennis.
"I wonder if the local Republican Party will also highlight Republican candidate Matt Carlucci's long history of endorsing, contributing and helping local Democrats, in the same way that they did Brosche," a prominent Jacksonville Republican told Florida Daily.
Harold McCart's campaign told Florida Daily they were more focused on other issues than Carlucci's ties to local Democrats.
"We aren't campaigning about the past," the McCart team told Florida Daily. "We are knocking on doors campaigning about Jacksonville's future."
Florida Daily reached out to Carlucci but did not hear back from his camp.
Contact Ed at Ed.Dean@FloridaDaily.com.