Last week, U.S. Rep. Charlie Crist, D-Fla., announced the United States Coast Guard will soon create a Coast Guard Junior Reserve Officers' Training Corps (JROTC) program in Pinellas Park High School.
Crist introduced legislation back in September calling for the creation of a USCG JROTC in Pinellas, which led to a provision in the 2020 National Defense Authorization Act (NDAA) authorizing the creation of Coast Guard JROTC available to schools across the country. Previously, U.S. Coast Guard JROTC programs could only be established through acts of Congress.
"Pinellas County is incredibly proud to be home to one of the largest hubs of United States Coast Guard commands, where over a thousand brave Coasties serve their country, protect our waterways, and keep Pinellas County residents safe," said Crist on Wednesday. "I can think of no better location for the next Coast Guard JROTC program than our very own Pinellas Park High School. I thank the Coast Guard for their continued commitment to our community, and look forward to seeing the nation's third-ever Coast Guard JROTC stationed in Pinellas."
"Pinellas County Schools is honored to be awarded a United States Coast Guard JROTC program at Pinellas Park High School," said Pinellas County Schools Superintendent Dr. Michael Grego.  "As one of only three such programs in the nation, we are thrilled to be able to offer this leadership opportunity to the students of our district. Thank you to Congressman Crist, Admiral Schultz, Principal Patterson, CTAE Executive Director Mark Hunt, and everyone involved for their efforts to bring this prestigious program to Pinellas County."
Pinellas County is home to more than 1,000 Coasties and the nation's largest Coast Guard Air Station, Air Station Clearwater. Presently, there are only two other Coast Guard JROTC programs in existence, located at the Maritime and Science Technology Academy (MAST) in Miami and Camden County/CamTech High School in Elizabeth City, North Carolina.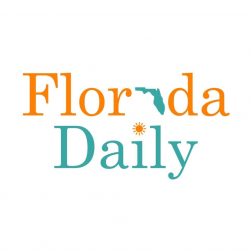 Latest posts by Florida Daily
(see all)