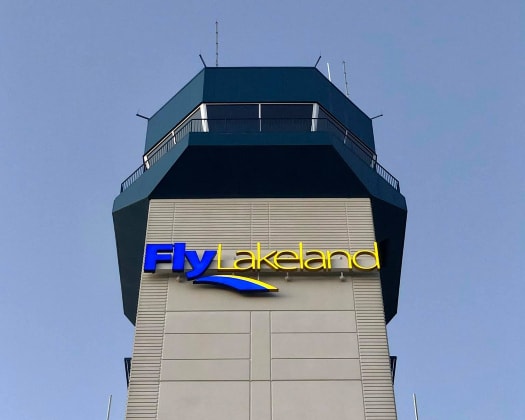 This week, U.S. Rep. Ross Spano, R-Fla., announced that the U.S. Department of Transportation (DOT) has awarded the Lakeland Linder International Airport $8.5 million as part of a special supplementary Airport Improvement Program (AIP) discretionary grant.
This marks the second major grant that DOT has sent to Lakeland Linder in recent months. Back in September, Spano, who sits on the U.S. House Transportation and Infrastructure Committee and the U.S. House Aviation Subcommittee, announced DOT was sending $10.15 million to Lakeland Linder to improve its main runway and to reconstruct runway lighting. The new funds will also be used on the same improvements.
"This funding is essential to the growth and expansion of Lakeland Linder, and the timing is critical for their construction timelines," Spano said on Wednesday. "DOT grants will go towards updating the runway infrastructure, which is needed to attract new businesses and jobs. The airport is also working to attract and accommodate large companies, and now is the time to start building for the future. As a member of the House Transportation and Infrastructure Committee and the Subcommittee on Aviation, I was glad to fight for the release of these funds this month, and I will continue to help Lakeland Linder and the surrounding community thrive."
U.S. Transportation Sec. Elaine Chao explained why DOT continued to invest in airports around the nation.
"The robust economy is enabling more passengers to travel by air so this administration is investing billions of dollars in America's airports which will address safer operations, fewer airport delays, and greater ease of travel for air travelers," Chao said.
Lakeland Linder Airport Director Eugene Conrad offered some insights on the current projects at the airport.
"We are preparing to embark on the largest infrastructure project the Lakeland Linder International Airport has undertaken since WWII. This new grant finalizes all the funding components for our $27 million Runway 9/27 Rehabilitation and Strengthening project.  We are extremely grateful to Congressman Spano and his team, the FAA's Orlando ADO office, and our great partners at FDOT District 1 for believing in our vision," Conrad said.
With more than 125,000 aircraft operations each year, Lakeland Linder ranks as the 112th busiest airport in the nation. The airport houses NOAA Hurricane Hunters, the Central Florida Aerospace Academy and Polk State College's Aerospace programs. Back in May, Amazon announced it would invest $100 million into the airport, adding 1,000 jobs to the area.
Reach Kevin Derby at kevin.derby@floridadaily.com.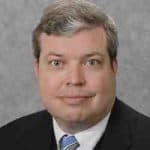 Latest posts by Kevin Derby
(see all)