A Florida congressman is behind resolution marking the 75th anniversary of the liberation of Auschwitz. Monday is the anniversary of the liberation of that concentration camp.
U.S. Rep. Ted Deutch, D-Fla., who leads the U.S. House Ethics Committee and the U.S. House Middle East and North Africa Subcommittee, is working with U.S. Rep. Grace Meng, D-NY, and U.S. Rep. Lee Zeldin, R-NY, on the resolution.
"The resolution honors the 6 million Jews who were murdered by the Nazi regime and the millions of other minorities whose lives were tragically cut short. The measure also reaffirms the United States' shared commitment to combating anti-Semitism and all other forms of bigotry whenever and wherever they arise. In addition, it supports continued educational efforts to teach future generations about the Holocaust, and pays tribute to Holocaust survivors who have shared their painful stories that serve as a warning to future generations. There are over 80,000 Holocaust survivors still living in the United States," Deutch's office noted.
Deutch weighed in on the resolution last week after visiting Auschwitz.
"I will never forget what I experienced during my visit to Auschwitz this week – the gas chambers, the crematorium, the hair and glasses and personal belongings that were taken from murdered Jews," Deutch said. "I walked through the gates where more than 1.1 million people perished, mostly European Jews. Many were subjected to torture, starvation, experimentation, and ultimately, mass execution in gas chambers. We must give real and powerful meaning to 'never again.' Let us honor the survivors and ensure their dignity in their remaining years, and work to make sure our children learn of the horrors of the Holocaust so it never happens again. We can also honor the memories of all who were murdered by standing united against anti-Semitism and fighting hatred in all of its forms."
"Nearly 75 years ago, Allied troops liberated Auschwitz and saw with their own eyes the Nazi regime's evil and barbaric persecution of Jews and other minorities," said Meng. "Since then, the United States has resolved to teach future generations about the Holocaust, and why anti-Semitism and bigotry must be fought whenever and wherever these acts of hate occur. We must do all that we can in order to ensure that the adage "never again" is realized. That is why I am proud to introduce this bipartisan resolution that reaffirms our shared commitment to these goals. We stand together, united in our resolve to combat the rise of anti-Semitism in the U.S. and around the world."
"In commemorating the 75th anniversary of the liberation of Auschwitz, we remember the 6 million Jews and millions of others who lost their lives during one of the darkest periods of our world and renew what must be a permanent, never-ending, never-yielding pledge to never allow this form of evil to ever rise again," Zeldin said. "Never again in any form can we allow this horribly unjust ending for the innocent lives of so many children, women and men. Thankfully, with the will and courage of our greatest generation and their service and sacrifice, ultimately, good triumphed over evil, but not before millions of lives were unfathomably cut short, tearing apart families, communities and nations. This resolution strongly reaffirms this important pledge and resolves to combat anti-Semitism in our modern world wherever and however it may rear its ugly head."
The U.S. Holocaust Memorial Museum, Jewish Federations of North America, Simon Wiesenthal Center, Union of Reform Judaism, Union of Orthodox Congregations of America, American Jewish Committee, Anti-Defamation League, HIAS, B'nai Brith International, National Council of Jewish Women, American Zionist Movement, Jewish Women International, MERCAZ USA, National Association of Jewish Legislators and Hadassah are all backing the resolution. Original cosponsors include U.S. Reps. Alcee Hastings, D-Fla., and Debbie Wasserman Schultz, D-Fla.
There is a companion resolution in the U.S. Senate championed by U.S. Sens. Jacky Rosen, D-Nev., James Lankford, R-Okla., Robert Menendez, D-NJ, Kevin Cramer, R-ND, and Ben Cardin, D-Mary.
The text of the House resolution is below:
Whereas, on January 27, 1945, Allied troops entered the Auschwitz complex concentration camp and liberated the more than 7,000 still-living prisoners;
Whereas, during World War II, the Nazi regime, its allies and collaborators, systematically killed approximately 6,000,000 Jews, including 1.5 million Jewish children, as well as millions of others including Roma, mentally or physically disabled people, gay men, political prisoners and resistance members,  Poles and other Slavs, and Soviet prisoners of war;
Whereas two-thirds of European Jewry and one-third of world Jewry were killed as a result of Nazi persecution during World War II;
Whereas, at least 1,300,000 people were deported to Auschwitz between 1940 and 1945, approximately 1,100,000 of whom were murdered;
Whereas thousands of prisoners at Auschwitz were selected by Josef Mengele and other Auschwitz physicians to be the victims of cruel and unethical medical experimentation;
Whereas, in the days leading up to the liberation of Auschwitz, tens of thousands of prisoners were forced to participate in so-called "death marches" from Auschwitz;
Whereas the Nazis murdered their victims in Auschwitz by systematically using such methods as gas chambers, mass executions, hanging, starvation, and torture, by subjecting them to forced labor, and by denying them even the most basic medical treatment for disease or infection;
Whereas, according to The Conference on Jewish Material Claims Against Germany, there are over 80,000 Holocaust survivors living in the United States and over a third live below the poverty line;
Whereas there has been an increase in the number and intensity of antisemitic incidents around the world and in the United States, including the single deadliest attack against the Jewish community in the history of the United States at the Tree of Life Synagogue in Pittsburgh in 2018 and a series of attacks against Jews across the country, which has increased feelings of vulnerability among Jewish communities: and
Whereas antisemites in America and around the world continue to invoke Nazi ideology and use symbols such as the swastika and other fascist imagery to vandalize synagogues and Jewish institutions.
Now, therefore, be it Resolved, That the House of Representatives—
Honors the memory of the liberation of Auschwitz;
Memorializes the 6,000,000 Jewish victims of the Nazi regime, the millions of others who were systematically killed by the Nazis and their collaborators during World War II, and the over 1 million victims at Auschwitz;
Expresses gratitude to the members of the Allied forces who liberated Auschwitz and the U.S. Armed Forces and the forces of Allied nations who risked their lives to liberate many other Nazi camps and sites of incarceration;
Honors the survivors who have traveled around the world to share their personal and painful stories in order to ensure that the lessons of the Holocaust serve as a warning to future generations;
Commemorates the role that Holocaust memorials like the U.S. Holocaust Memorial Museum play in implementing educational lessons about the Holocaust, as well as the genocides that have come after, and ways to prevent future genocides and other atrocities;
Encourages federal and local social services agencies to support Holocaust survivors who live in poverty;
Reaffirms its support for educational efforts that teach current and future generations about the Holocaust; and
Urges all federal agencies, and the American people, to commit to addressing unchecked intolerance and prejudice, including racial, ethnic, or religious biases in order to improve efforts to identify and combat antisemitism and other forms of bigotry and intolerance.
Reach Kevin Derby at kevin.derby@floridadaily.com.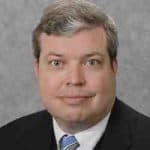 Latest posts by Kevin Derby
(see all)