This week, U.S. Rep. Ted Deutch, D-Fla., led a U.S. House Middle East, North Africa and International Terrorism Subcommittee hearing on the crisis in Yemen.
Deutch held the subcommittee meeting online. The subcommitee hears from Radhya Al-Mutawakel, the co-founder and chairperson of Mwatana for Human Rights; Abdulghani Al-Iryani, a senior researcher at Sana'a Center for Strategic Studies; Daniel Schneiderman, the head of advocacy and research for U.S. Program at International Crisis Group; and Elana DeLozier, a research fellow in the Bernstein Program on Gulf and Energy Policy at the Washington Institute for Near East Policy.
After the meeting on Tuesday, Deutch weighed in on the situation in Yemen.
"As our nation faces an unprecedented challenge in this pandemic, it is paramount that Congress remains focused on the needs of families, unemployed Americans, small business owners, and vulnerable populations," Deutch said. "We also have a responsibility to our constituents to continue our other work, including tracking global events and bringing attention to humanitarian crises. COVID-19 demonstrates that developments abroad have consequences for the security of Americans.
"During our subcommittee's virtual event examining the crisis in Yemen, we heard first-hand accounts of the situation on the ground. Despite UN diplomatic efforts and a unilateral Saudi ceasefire, violence continues to plague much of Yemen. The humanitarian crisis is the worst in the world. Along with reduced U.S. and international aid, the current conditions could exacerbate the spread of COVID-19 in Yemen and the region. The U.S. must continue to help foster a political agreement to end the war, reduce human suffering, and contain COVID-19 in Yemen," Deutch added.
"Our subcommittee will continue to utilize available technology to conduct our foreign policy oversight responsibilities even during this pandemic. We hope our efforts today will confirm that all committees of Congress can and must continue to do their critical work even when we are not in Washington. I look forward to working with our Republican colleagues to modify the House rules to permit the use of available, secure technology to hold fully transparent and public congressional hearings," he said in conclusion.
Reach Kevin Derby at kevin.derby@floridadaily.com.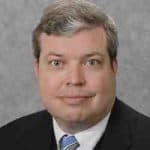 Latest posts by Kevin Derby
(see all)